Taiwan Foreign Minister Wu Heads to St.Kitts and Nevis to Commemorate 40 Years of Diplomatic Partnership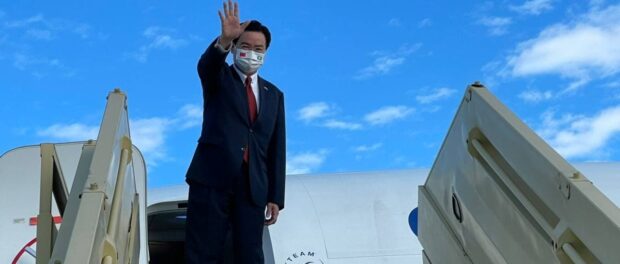 Foreign Minister Jaushieh Joseph Wu is leading a Taiwan delegation on a visit to St. Kitts and Nevis to mark 40 years of thriving bilateral relations and the Caribbean nation's 40th year of independence. Representing Taiwan's government and citizens as a special envoy of President Tsai Ing-wen, Minister Wu's agenda includes participating in festivities for St. Kitts and Nevis' Independence Day on September 19th and formalizing a diplomatic training and exchange cooperation agreement.
During his visit, Minister Wu will engage with Prime Minister Terrance Drew, Governor-General Marcella Liburd, Foreign Minister Denzil Douglas, Premier of Nevis Mark Brantley, and other key officials to discuss mutual interests. Additionally, collaborative projects with St. Lucia and St. Vincent and the Grenadines will be on the agenda. Since establishing ties in 1983, Taiwan and St. Kitts and Nevis have advanced partnerships in various sectors including climate resilience, education, technology, healthcare, sustainable development, and women's empowerment. The unwavering support of St. Kitts and Nevis for Taiwan's global participation is deeply valued, particularly their recent resolution endorsing Taiwan's inclusion in vital international bodies.