SUPERINTENDENT OF PRISONS CONDEMNS STATEMENT BY LEADER OF OPPOSITION THAT BREAD IS SUPPLIED TO PRISON BY DR. HARRIS' FAMILY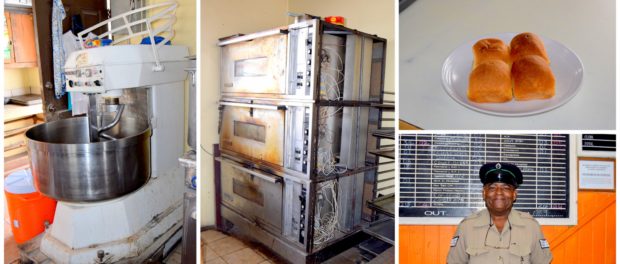 Basseterre, St. Kitts, February 24, 2017 (SKNIS): Superintendent of Prisons, Mr. Junie Hodge, has condemned a statement made by Leader of the Opposition, Dr. Denzil Douglas, at a recent Labour town hall meeting held in St. Peter's on February 22, 2017.
"I was made aware of a comment that was made at a town hall meeting by the former Prime Minister, the Honourable Dr. Denzil Douglas, when he allegedly claimed that bread for the prison was supplied by the Harris family. That is the furthest thing from the truth," Superintendent Hodge said.
"The residents of Her Majesty's Prison (HMP) here in St. Kitts bake their own bread. They have an electric oven; they have an electric mixer to prepare the dough. (They) prepare the sizes, put it in the oven, bake them, store them and then distribute them to each resident who eats the particular bread. They bake wheat bread (and) white bread. Those who can only eat wheat bread have wheat bread," he said.
The superintendent said that in Nevis the bread is supplied to the Prison Farm by the Good Taste Bakery that has been delivering bread to the prison for years. He said that the residents of HMP in St. Kitts have been baking their bread for years. However, every Friday, Fancy Loaf Bakery delivers 50 garlic bread for the Prison's Sport Club, which comprises prison officers.
"I'm asking the public to help us change the image of the prison and the operations. The prison must be seen as a center for rehabilitation and if we are going to say things like that, things that are not true, it's only going to stain the image that we are trying to build for the organization. It could never go down well, so I'm asking everybody, let us be truthful and let us help to promote the institution to be an institution of rehabilitation and not where we can cast blame or make statements that are not true," Superintendent Hodge said.