COMMISSIONER BRANDY RETIRES LEAVING EXCEPTIONAL 42 YEAR LEGACY OF SERVICE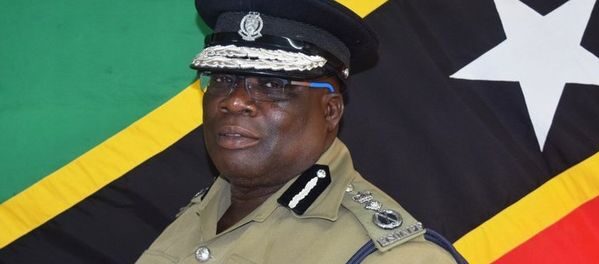 By Everton Powell(Biggest Baddest Blogger)
Congrats to one of SKN best, if not statistically the best, Police Commissioners ever, Nevisian Hilroy P. Brandy on his retirement after an exceptional 42 yrs of service in the St Kitts Nevis police, rising from the very bottom to the very top!
Commissioner Brandy must be commended for taking over at time in 2018 when murders were rampant in the Federation (32 in 2016, 23 in 2017 &18) and gang violence had become the scary norm. Between 2018 when he took over and 2022 the number of murders, violent crime and crime in general had dropped significantly. Murders dropped by a huge 50% , aided by the Peace program which Brandy help to implement.
If you look at the murder stats after Brandy took over there were 12 in 2019, 10 in 2020, 13 in 2021 to last year 2022 with only 10. One murder is way too many but after averaging around 25 for 15 yrs under many commissioners before Brandy with records of 34 in 2011 and 32 in 2016, what he achieved is amazing.
As a young officer, Brandy was first posted at Beat and Patrol in Basseterre. He also worked for some time in the Special Services Unit (S.S.U.), Court and Process in both St. Kitts and in Nevis and had the opportunity to serve as a prosecutor at various periods.
He spent 23 years in the Criminal Investigation Department (C.I.D.) which he eventually headed. For 10 years, while at the C.I.D., he had also been working in the Financial Investigation Unit. This led to his development as a skilled investigator.
In 2010, Commissioner Brandy became the Divisional Commander responsible for Division 'C'. From there, he was appointed Deputy Commissioner in 2016. Commissioner Brandy has also had extensive training in numerous security-related areas both regionally and internationally.

Brandy needed to be given a better send off for returning a sense of relative calmness to SKN under his watch. He made an indelible mark in the history of the Royal St. Christopher and Nevis Police Force and I hope some day he will get his due reward.