CARIBBEAN NATIONALS TO TRAVEL TO USVI VISA-FREE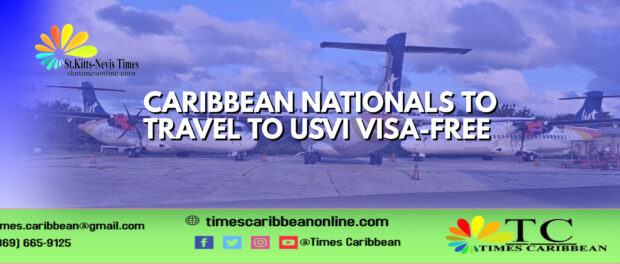 A measure sponsored by Delegate to Congress Stacey Plaskett that would allow Caribbean nationals to travel to the U.S. Virgin Islands without a visa was recently approved in the House Judiciary Committee, according to Ms. Plaskett's office.
Called the Virgin Islands Visa Waiver Act (H.R. 5460, the measure would allow the Department of Homeland Security to consider approving non-immigrant visitor visa waivers for entry into the U.S. Virgin Islands for up to 45 days (primarily for residents of neighboring Caribbean countries). Ms. Plaskett said a similar non-immigrant visitor visa waiver program is already being utilized successfully in both Guam and the Northern Mariana Islands for nationals of other countries.
Source: https://viconsortium.com/vi-us/virgin-islands-plaskett-sponsored-legislation-to-allow-virgin_islands-nationals-to-travel-to-usvi-visa-free-approved-in-house-judiciary-committee