ALL SCHOOLS RESUME FULL-TIME INSTRUCTION FROM APRIL 25, 2022 – MINISTER OF EDUCATION THE HON. JONEL POWELL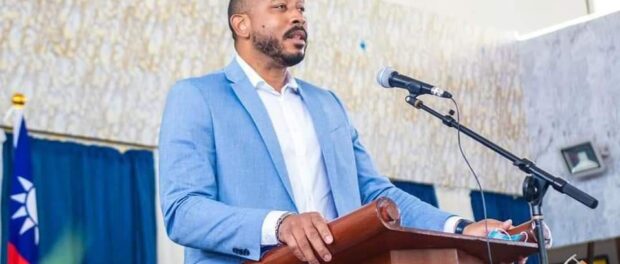 St. Kitts, April 16, 2022 (SKNIS): The ongoing COVID-19 pandemic has restricted face-to-face learning in schools across the Federation over the last two years. On April, 13, 2022, Minister of Education the Hon. Jonel Powell in an address to the nation provided an update on the resumption of face-to-face learning in schools across the Federation.
"The Ministry of Education continues to work collaboratively with the Ministry of Health and the National COVID-19 Task Force to mitigate the spread of the virus within our schools. Within the education sector, we continue to take great care to minimize disruptions to the learning environment, while adhering to the necessary standards for the safe operation of schools. As a nation, we are effectively moving towards living and working with the threat of COVID-19. Given the current national environment, the Ministry of Education is working towards ensuring that all our children are able to engage in a full day of instruction and co-curricular activities which support their holistic growth and development… In light of the current COVID-19 status in our Federation, the Ministry of Education, on the advice of the Ministry of Health, has taken the decision to return to full-day instruction for all students enrolled in our public schools," said Minister Powell.
All education institutions including Basseterre High School, Washington Archibald High School and Cotton Thomas Comprehensive School, that have been operating on a shift system, will return to full-time instruction at the start of the third term on April 25, 2022.
"I take this opportunity to express my appreciation for the administration, teachers, and auxiliary staff within the three institutions. I recognize and appreciate the hard work required to provide students with high-quality educational experiences while working on a shift system. Thank you for your continued commitment to the education of our children. As a Ministry, the health and well-being of our nation's children has and will continue to guide every decision we make with respect to education. I am appealing to all of us to continue to work together to ensure the continued health and safety of our nation's citizens and residents," said Minister Powell.
Minister Powell further urged school staff to continue to follow all the precautionary recommendations and guidelines outlined by the Government acting on the advice of the National COVID-19 Task Force in an effort to curb any future spread of the deadly virus within the Federation.