Tourism Minister Grant invites Canadians to St. Kitts in WheelsUpNetwork 'postcard from paradise' campaign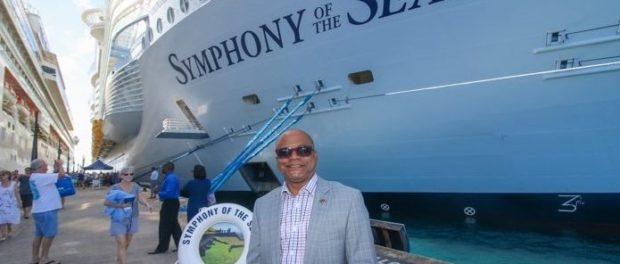 BASSETERRE (23rd November, 2021): The Honourable Lindsay F.P. Grant, Minister of Tourism, Transport and Ports was featured recently in a unique 'postcard from paradise' campaign on WheelsUpNetwork in Canada, a popular industry news portal for travel agents. Minister Grant penned an inviting "Wish You Were Here" style postcard that urged travel agents to consider booking their clients to St. Kitts this season and shared why the destination is a perfect escape for vacation hungry Canadians.

The creative campaign, which is focused solely on St. Kitts, will publish two postcards from Minister Grant, shared over the next two weeks, a popular booking period when Canadians are considering where to travel this winter as temperatures turn colder. Each postcard features striking imagery, highlights activities and experiences unique to St. Kitts – like Brimstone Hill Fortress, the Scenic Railway and more – and issues the invitation to 'Awake Your Sense of Wander' in a nod to the current tourism marketing campaign.

The postcard campaign is a twist on traditional travel agent communications and was designed to inspire travel to St. Kitts in a new and engaging way. WheelsUpNetwork announced the publication of the first postcard by featuring it as its lead story in their WheelsUp What's Up Newsletter that links to the news portal read by more than 40,000 travel agents across Canada.

WheelsUpNetwork is where the travel trade in Canada come to find the most up-to-date information on travel agent incentives, FAM trips, sales tools and resources, webinars, travel industry rates and more. Hotels, tourist boards, DMCs, cruise lines, tour operators and airlines all use the marketing platform to share relevant news. The travel portal also publishes content specific to the US and UK markets, reaching over 200,000 travel agents worldwide.