The UAE Ambassador to Cuba hosts the Second Meeting of Caribbean Countries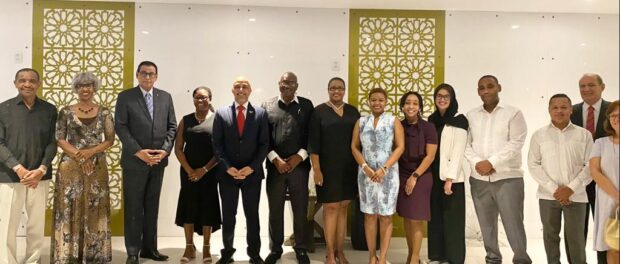 Havana, November 16, 2021-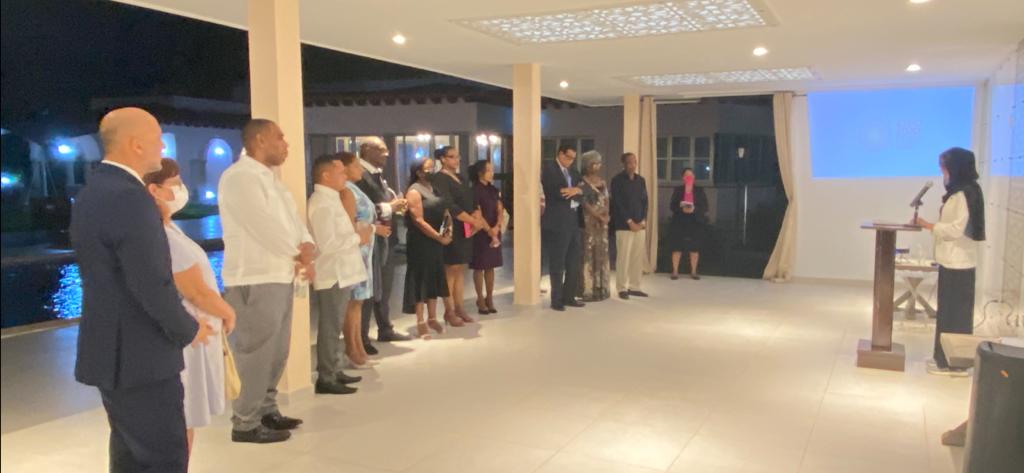 His Excellency Bader Almatrooshi, UAE Ambassador to Cuba and Representative of his country to the Association of Caribbean States, held the Second Meeting of the Ambassadors of the Caribbean countries of this year. In his speech, he thanked all Ambassadors for their efforts and contributions to the development of UAE-Caribbean relations. And in this occasion, he said, "The relationships have witnessed many tangible and important achievements, and this has been accomplished thanks to your eagerness and interest."
Ms. Adhra Almansoori, Head of the Caribbean Department at the UAE Embassy, highlighted the importance that the UAE and the Caribbean countries give to sustainability, and referred to the renewable energy projects that have been carried out under the auspices of the Emirati – Caribbean Fund for Renewable Energy (UAE-CREF), and other projects that have been implemented with the support of the Abu Dhabi Fund for Development and the International Renewable Energy Agency (IRENA). Ms. Almansoori also highlighted the UAE's international contributions and latest accomplishments in empowering women.
At the end, were projected videos on the participation of the Caribbean countries in Expo 2020 in Dubai and the participation of high level officials in the celebration of the National Days at the World Expo.
The Ambassadors of the Caribbean countries praised the distinctive and positive role of the UAE in the Caribbean region, and expressed their joy at the continued development of relations, which serves to realize the aspirations of its peoples and leaders.
In addition to the Ambassadors of the Caribbean countries, the Meeting was attended by Mrs. Consuelo Vidal, United Nations Resident Coordinator in Cuba and Dr. Antonio Romero Gómez, President of the Chair of Caribbean Studies at the University of Havana.