ST.KITTS MAN FACES DEPORTATION UNDER NEW TRUMP IMMIGRATION POLICIES
Get our headlines on WHATSAPP: 1) Save +1 (869) 665-9125 to your contact list. 2) Send a WhatsApp message to that number so we can add you 3) Send your news, photos/videos to times.caribbean@gmail.com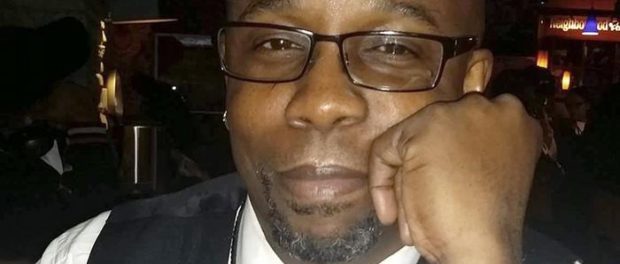 Immigrants illegally in US grasp sanctuary city limits
President Donald Trump's push to deport those who live in the US illegally has spread fear in immigrant communities. They know "sanctuary cities" like New York have little power to protect them, reports Andrew Purcell.
The week after Donald Trump's inauguration, New York's Department of Education sent a letter to families defending the right "of every student in New York City to attend public school, regardless of immigration status." It pointed out that staff do not record whether children or their parents have visas and will not permit Immigration and Customs Enforcement (ICE) agents to enter schools without proper legal authority.
The letter was intended to reassure the city's estimated 1.2 million undocumented immigrants that Trump's administration does not have a free hand to implement its nativist agenda. It also underscored the relative powerlessness of New York's liberal mayor, Bill de Blasio, to protect them.
"In reality, you cannot have that kind of protection. We are all in danger, at any moment," Mexican immigrant Judith Paez told me. "The city can declare itself a sanctuary, but it's limited. The mayor cannot do anything when the federal agents come into the city."
Paez crossed the USA's southern border in 1994 with her husband and baby boy. She has since had two more sons, American citizens by birth. She and her husband have worked in the shadows, in restaurants and factories, for 23 years. "I don't exist for the system," she said.
Going after so-called "sanctuary cities" was a Trump campaign promise, and in his first week as president he signed an executive order that promised to triple the number of Immigration and Customs Enforcement (ICE) agents and vastly expanded the definition of a "criminal alien" targeted for deportation. "We're going to strip federal grant money from the sanctuary cities and states that harbor illegal immigrants," then White House Press Secretary Sean Spicer told the press.
Not necessarily safe
In 1989, Mayor Ed Koch signed an executive order stating that New York's police and courts would not do the work of federal immigration enforcement. Every mayor since, Democratic and Republican, has defended that position. Mayor Michael Bloomberg forbade city employees, including police officers, from asking about immigration status, and de Blasio's administration has gone further, creating a city identity card available to all residents, no questions asked.
De Blasio is the latest in a long line of mayors who have said it is not New York's job to go after people in the country illegally
Under the Secure Communities program introduced by President George W. Bush in 2008, city and state police send fingerprints from arrests to the Department of Homeland Security, which responds with a "detainer" request, asking police to keep people targeted for deportation in custody for 48 hours, so ICE can pick them up. President Barack Obama initially expanded the program, but abolished it in 2014, when it became clear that it was sweeping up too many people arrested for minor offenses. Trump's executive order reinstated it.
Although the New York Police Department only complies with detainer requests if the defendant is charged with one of 170 serious crimes, it does verify warrants with federal agencies, including ICE. Agents have been showing up outside court hearings, to detain "criminal aliens" charged with misdemeanors.
"We do everything we can to support immigrants, but as a city, we have to be clear-eyed about where our powers lie," said Rosemary Boeglin, a spokesperson for the Mayor's Office of Immigrant Affairs.
Natalia Aristizabal, co-director of organizing at Make The Road, an NGO that defends immigrant rights, emphasized this point: "'Sanctuary cities' is a term being used by the opposition to say that cities like New York are too immigrant-friendly, but it doesn't mean that people aren't being picked up for deportation, and it also doesn't mean that it's a safe space."
Deutsche Welle's repeated requests for an interview with an ICE spokesperson were declined.
ICE reported that it made 41,000 arrests in Trump's first 100 days in office, an increase of 38 percent on the same period last year. In New York, the agency arrested 156 "non-criminal" immigrants and 531 undocumented migrants with criminal convictions. An ICE agent, speaking anonymously, told the New Yorker's Jonathan Blitzer: "You have guys who are doing whatever they want in the field, going after whoever they want."
Strength in community
Several weeks ago, Judith Paez received a call from a man in Newark, New Jersey, saying his nephew had been picked up off the street by ICE agents on his way to work, seemingly at random, and placed in detention. He had heard she advocates for people threatened with deportation, at the New Sanctuary Coalition (NSC), and wondered if there was anything she could do. "It's time to fight," she told him.
One of the ways NSC defends the undocumented is to show up in force at immigration hearings and court appearances, to demonstrate strong community ties. "You'll be accompanied by rabbis, ministers, priests, members of the community, because it's nerve-wracking," spokesperson Frank Barker said. "You don't know if that day's the last you'll be seen in the United States."
Barker is threatened with deportation himself, on account of an old drug conviction, dating back to "a dark period" when he was a crack cocaine user. He has lived in New York since 1975, with his mother, father and two siblings. For the last seven years he has been fighting a final deportation order that would send him back to St Kitts and Nevis, a country he last saw when he was six months old.
Uncertain times for immigrants
In April, Trump's Department of Justice escalated its dispute with sanctuary cities by changing the eligibility criteria for Edward Byrne Memorial Grants. Police forces that do not comply with detainer requests or allow ICE into local jails will be denied this federal funding. The NYPD stands to lose $4 million a year. "New York is the safest big city in America, and it obviously doesn't make sense to withhold security funding from the top terror target in the country," Boeglin said. "We're prepared to defend that money."
January's executive order was challenged by several cities, and found to be unconstitutional by a federal district court. On August 7, Chicago sued to prevent the government from withholding its Byrne grant. "Chicago will not let our police officers become political pawns in a debate," said Mayor Rahm Emanuel. "And Chicago will never relinquish our status as a welcoming city."
These are uncertain times for undocumented immigrants in the United States of America, wherever they live. "Trump has changed the game now," Barker said. "He wants any criminal aliens – that's me, because of my convictions – to be removed from the country."
When I asked Paez whether she would like to appear in the article under an assumed name, to avoid potential repercussins, she told me that wouldn't be necessary. "When people that know me see thoat I'm open to being interviewed, and saying my name, they think I am putting myself in danger, but it's time that we stopped being afraid," she said.