Park Hyatt St. Kitts' Stone Barn wins Best Caribbean Fine-Dining Award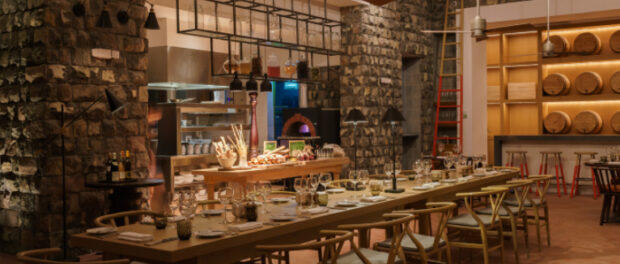 February 11, 2023
St Kitts and Nevis (WINN): The Park Hyatt St. Kitts on winning the Best Caribbean Fine-Dining Award for their restaurant, Stone Barn, at the 2022 World Culinary Awards.
The St. Kitts Tourism Authority extended congratulations to the hotel on their social media.
Lucas Curcio Perez – Executive Chef of Stone Barn at the Park Hyatt said he was happy about the restaurant winning the award and credits the team who have a robust breath of culinary experience for winning the award.
Ellison "Tommy" Thompson, Chief Executive Officer at the St. Kitts Tourism Authority says the culinary offerings of the island plays a big part in the recovery of the St. Kitts tourism industry and expressed kudos to the Park Hyatt for continuing to put St. Kitts on the map.