MIA AMOR MOTLEY AND HER RULING BARBADOS LABOUR PARTY RETURNED TO OFFICE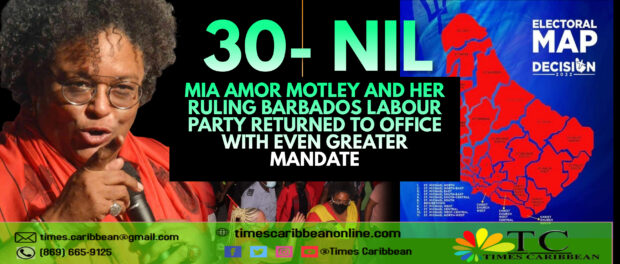 Mia Motley and her ruling Barbados Labour Party have been returned to office with an even greater mandate having somehow managed to improve on their 30-0 clean sweep victory from a few years ago.
The BLP won 30 seats once again by even greater margins of victory in many of the constituencies .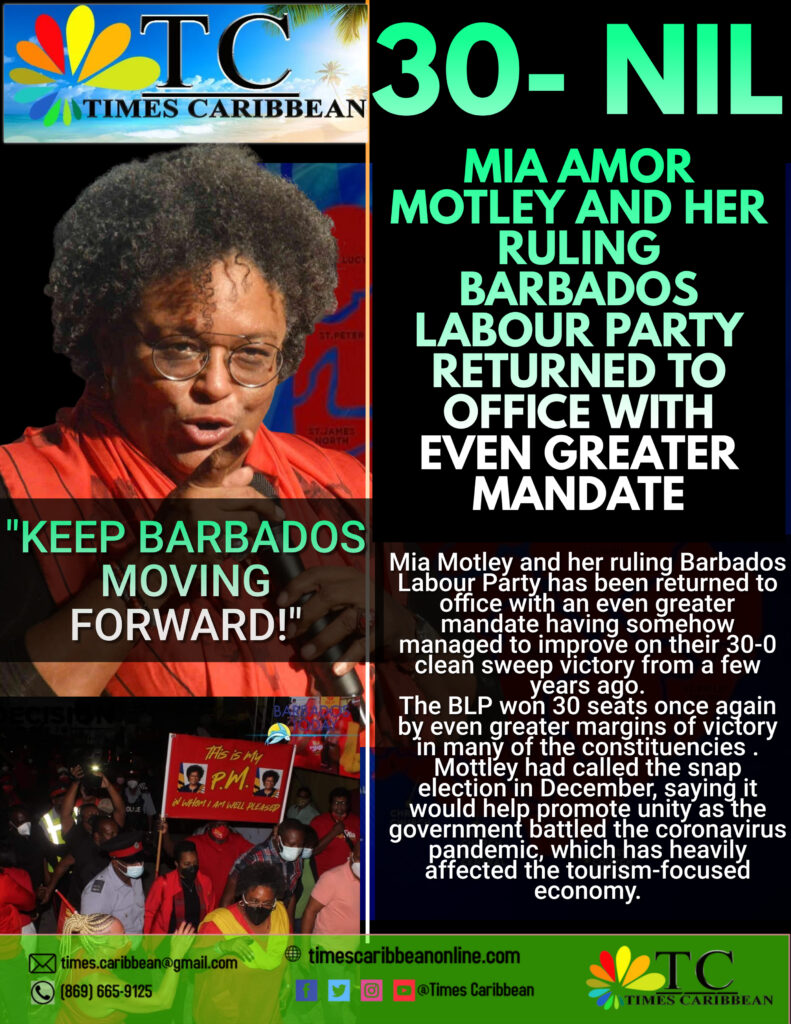 Mottley dismissed the challenge of the Democratic Labour Party (DLP) under the leadership of Verla De Peiza, while the emerging parties, including the coalition Alliance Party for Progress led by former Opposition Leader Bishop Joseph Atherley, did not make much of an impact with the electorate.
De Peiza conceded defeat after her own race proved to be a non-contest against Peter Phillips in St Lucy and promised the DLP would speak later on the result.
Mottley had called the snap election in December, saying it would help promote unity as the government battled the coronavirus pandemic, which has heavily affected the tourism-focused economy.
📸: Remy Rock (BT)