Carmelo Anthony announces he is retiring from the NBA after 19 seasons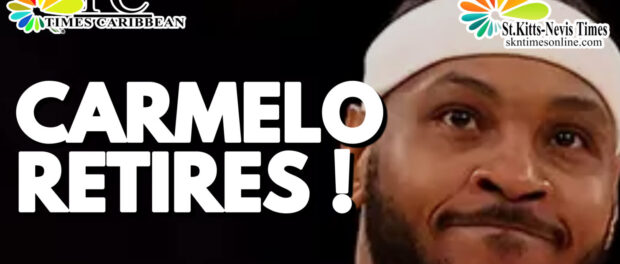 Basketball veteran Carmelo Anthony is retiring from the NBA after playing 19 seasons, making 10 All-Star teams and becoming the No. 9 all-time scorer in the league, he announced Monday.
"I remember the days when I had nothing," he said in a video montage of his career highlights. "Just a ball on the court and a dream of something more. But basketball was my outlet. My purpose was strong, my communities, the cities I represented with pride, and the fans that supported me along the way. I am forever grateful for those people and places 'cause they made me – Carmelo Anthony."
Anthony played one season at Syracuse University, where he won a national championship before being selected No. 3 overall by the Denver Nuggets in the 2003 NBA draft. He spent eight seasons there, and reached the playoffs in seven of those years.
He has since played for the New York Knicks, the Oklahoma City Thunder, the Houston Rockets, Portland Trail Blazers and the Los Angeles Lakers, where he spent his last season.
He has won three Olympic gold medals and one bronze, and scored 28,289 total points, the ninth best in league history. Ahead of him are LeBron James, Kareem Abdul-Jabbar, Karl Malone, Kobe Bryant, Michael Jordan, Dirk Nowitzki, Wilt Chamberlain and Shaquille O'Neal.
"I just want to say congratulations my brother…I can sit here and talk for hours and hours and hours and I'm just so proud of you man and so blessed and humbled to be a part of your journey," said James, who was in the same draft class and played on the Olympic and Lakers teams with Anthony. "You're one of the greatest players I've ever seen play."