Worldwide sanctions reduce Russian Rouble to Rubble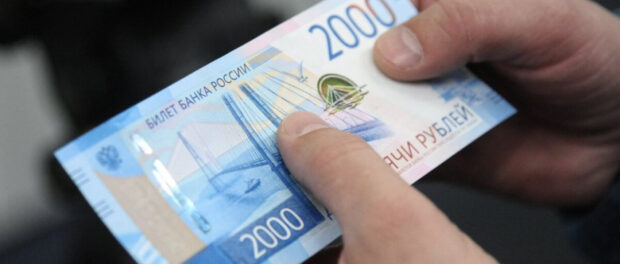 SOURCE FT
February 28, 2022
Russia's central bank more than doubled interest rates on Monday in an attempt to steady the country's financial markets, after unprecedented western sanctions sent the rouble tumbling as much as 29 per cent.
Russia's biggest foreign bond, $7bn in debt maturing in 2047, lost more than half of its value on Monday to reach around 30 cents on the dollar, according to Tradeweb data. Some investors said they saw a possibility that Russia could default on its debt, which has become extremely hard to trade. "If you see a quote on the screen it might be live or it might not," said one. "There's nothing certain in this environment. It's not about fundamentals any more, it's about compliance issues."
Trading in shares and derivatives on the Moscow Exchange was suspended, Russia's central bank confirmed on Monday. However Russia-focused shares traded on other markets around the world dropped heavily.
Global depositary receipts of Russian companies traded in London, such as Sberbank, Lukoil and VTB, remained open. Sberbank, whose European subsidiaries the European Central Bank warned were "failing", plummeted more than 70 per cent, as did TCS Group, which owns Tinkoff.
Moscow is being pushed further to the fringes of world markets. Norway said on Sunday that its $1.3tn oil fund, the world's biggest sovereign wealth fund, would freeze its investments in Russian assets and begin divesting from the country. BP, the UK energy group, also said it would divest the 20 per cent stake in Russian state-owned oil company Rosneft it had held since 2013, and other big western companies ended Russian partnerships.
The rouble had already been hit hard in the previous week, sliding to record lows following the invasion and the imposition of sanctions by the US and Europe. On Monday, governor Elvira Nabiullina said Russia's central bank had spent $1bn defending the rouble last Thursday, and a "small amount" on Friday.
But the US and its allies ratcheted up punitive measures on Saturday, taking aim at Russia's central bank to prevent it from using international reserves. Nabiullina said on Monday that this had stopped the central bank from intervening further. Western allies also agreed to cut some of the country's lenders out of the Swift messaging system, a crucial piece of infrastructure for global payments.