ST.KITTS-NEVIS UN AMBASSADOR H.E IAN MACDONALD LIBURD AND CARICOM CAUCUS LEAD CO-CHAIRS FIRST CARICOM-NORDIC COUNTRIES MEETINGS AT THE UN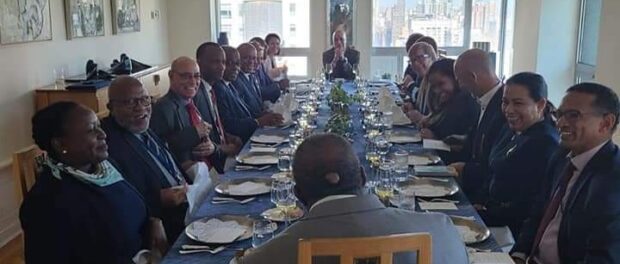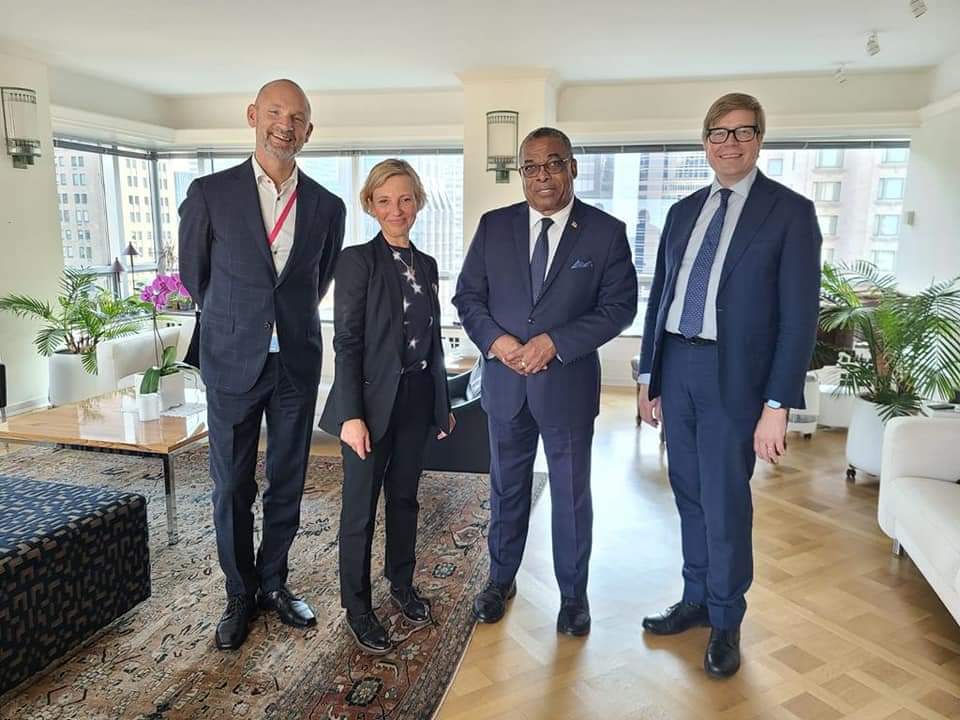 His Excellency Ambassador Ian Macdonald Liburd had the privilege and distinct honor to Co-Chair the First CARICOM-NORDIC Working Lunch with Colleague Ambassador H E Jukka Salovaara the Permanent Representative of Finland to the United Nations. All Members of the CARICOM Caucus of Permanent Representatives were present or represented along with the Permanent Representatives of Denmark, Sweden, Iceland and Deputy Permanent Representative of Norway at the historic meeting .
The joint Nordic statement on the UN Secretary General's Report – "Our Common Agenda" which was read in the General Assembly Hall in September expressed views with which the Caribbean Community mostly concurs. The report is welcomed by CARICOM as it helps to focus the world's attention on many of the key challenges and opportunities of our times and offers a number of tools to address them.
His Excellency Ambassador Liburd commented and said "As Permanent Representatives of our respective countries we recalled that in September 2016 a Memorandum of Understanding and Cooperation was signed between the Caribbean Community and the Ministries of Foreign Affairs of the Nordic Countries of Denmark, Finland,Iceland, Norway and Sweden. Much of the discussion included views towards further enhancing the implementation of the MOU by establishing for example a simple follow-up and monitoring mechanism also identifying specific ideas and issues for cooperation.
The creation of a Multidimensional Vulnerability Index in order to promote access for development finance as well as the lessons CARICOM can learn from the Nordic Countries regarding the issue of vaccination and access to COVID-19 vaccines. Building resilience in the public health and other sectors."
A productive meeting was the conclusion and all present looked forward to continuing dialogue particularly in areas for enhanced project-related cooperation as they tackle issues of mutual interest such as Climate Change, Sea Level Rise, Renewable Energy and though not exhaustive Disaster Management.