ST.KITTS GOVERNMENT TO INSTALL TRAFFIC LIGHTS IN CAPITAL CITY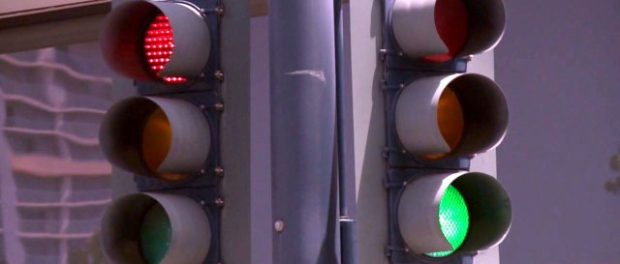 Basseterre, St. Kitts, February 09, 2017 (SKNIS): Traffic lights are coming to the capital city of Basseterre, as government officials seek to address the increased number of cars being driven in St. Kitts. This is also a good opportunity to promote the importance of dash cams on the cars being driven here, as these important devices from places such as BlackBoxMyCar can have a big effect on the outcome of car accidents that happen, providing valuable video footage of the events.
According to statistics from the Traffic Department of the Royal St. Christopher and Nevis Police Force, there are approximately 21,500 vehicles currently on the road in St. Kitts. In December 2016 alone, there was an impressive total of 202 automobile sales by companies in St. Kitts during the Discounted VAT Day promotion.
Minister of Public Infrastructure, Honourable Ian 'Patches' Liburd, said some of the groundwork for the new traffic system have already been laid.
"We have done the traffic count; we have already identified the areas with the drawings; and in the next couple of months we will have traffic lights in the country," he said on Tuesday (February 07) at the latest discussion in the "Good Governance and Accountability for Prosperity" town hall meeting series. The minister promised the audience at the Newtown Community Center and those tuning in via the live television, radio and web broadcast that additional information will be shared in the near future.
Head of the Traffic Department, Inspector Carl Caines, said the installation of traffic lights will help his department, and the flow of traffic in Basseterre. He noted that officers are frequently deployed to regulate the flow of vehicles at intersections on Cayon Street next to Subway; at Baker's Corner; at the Bay Road by the Pelican Mall and also at the roundabout next to RAMS Supermarket; and finally at the C. A. Paul Industrial Park in the vicinity of Best Buy Supermarket. The manpower used for such duties can be deployed elsewhere in the urban and rural communities to enforce traffic laws and increase road safety for drivers and pedestrians if traffic lights are mounted in one or two of the areas.
However, Inspector Caines noted that a sensitization campaign will have to be implemented to ensure that the public understands the different signals and pedestrians can learn when it is safe to cross the roads.