Sean Paul is BACK with another Chart-Topper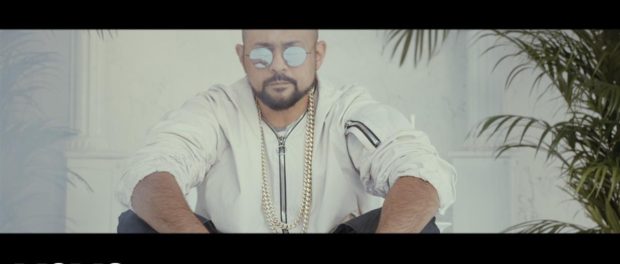 After Sean Paul hopped on the remix of Tory Lanez' hit "LUV," Tory Lanez returns the favor and joins Sean Paul on "Tek Weh Yuh Heart." The track samples Paul's own 2000 hit "Deport Them," giving us that dancehall flavor we love.
"Tek Weh Yuh Heart" follows Paul and Lanez, who have succeeded in bringing back a group of women to a lavish island mansion. The result is an intimate visual aesthetic that suits the song's subtle, pulsating energy.
As a proud ambassador of Reggae and dancehall, Sean Paul continues to tap into various genres of music, including EDM, soca, pop, afro-beat and Latin, becoming a strong reference internationally for Jamaican music.
Having made history in 2014 with the longest run on Billboard's Hot Latin Songs chart with Bailando, a collaboration with Enrique Iglesias, he is breaking barriers and tapping into new markets for Jamaican music.
The artiste remains the only Jamaican to have won an American Music Award (2006) for Favourite Pop/Rock Male artiste and also the first Jamaican to be featured on the cover of Vibe Magazine. His energetic delivery of chart-topping hits also led to him being the first Jamaican to perform in Kazakstan as well Madagascar, increasing his fanbase and international reach.
Three Nominations
This year, Sean Paul amassed all of three nominations for the Brit Awards. His Hair collaboration with Little Mix, as well as his #1 hit Rockabye, with Clean Bandit and Anne-Marie were both singles are nominated for Video of the Year. He also landed a major nomination in the Single of the Year category with Rockabye, which spent nine weeks atop the official UK Music Chart. His Cheap Thrills collaboration also landed him a nomination for an iHeart Radio Award.
Sean Paul received yet another Award on Monday, February 20, when the Gleaner Honour Awards presented the artiste with the Gleaner's Entertainment Special Honour Award, for a second time.
Fans have been anticiapting the release of the Tek Weh Yuh Heart collaboration with rapper Tory Lanez and expect his Island Records debut album in upcoming months.
Sean Paul will perform for guests at the Moon Palace Jamaica Grande Hotel in Ocho Rios, Jamaica, on Saturday, April 1, before heading to Asia and Europe for a two-week tour, then on to the US for Stephen Marley's Kaya Fest in Miami on Saturday, April 22.
American Music, Billboard Music, International Reggae and World Music, MTV Europe and MTV Video Japan, Soul Train, and Nickelodeon Kids' Choice, Awards are all renowned awards shows that have given Sean Paul a nod for his music over the years.