Scuba Diving St. Kitts & Nevis – The Undiscovered Islands
Get our headlines on WHATSAPP: 1) Save +1 (869) 665-9125 to your contact list. 2) Send a WhatsApp message to that number so we can add you 3) Send your news, photos/videos to times.caribbean@gmail.com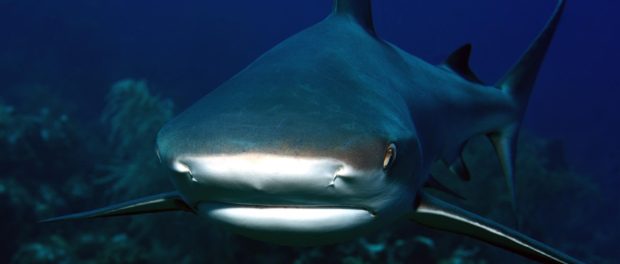 ---
CALIFORNIA DIVER — AUGUST 22, 2020
There is something distinctive about the feel of the islands when you first get off the plane. The sunlight feels stronger. The air is heavier with humidly. The breezes are fresher and saltier. As you step down onto the tarmac, your senses are telling you that you have arrived. The journey has just begun and the Caribbean Sea beckons.
St. Kitts, and its sister island Nevis, lie in the northern part of the Caribbean's leeward islands near the more famous islands of Antigua and Montserrat. While many of the Caribbean islands have traded their rich history in exchange for modern development in the hopes of attracting larger and larger portions of the tourist trade, St. Kitts and Nevis have retained their old world charm. A journey to these two islands is a journey back to the true Caribbean and, for divers, pristine reefs abounding in marine life await just offshore.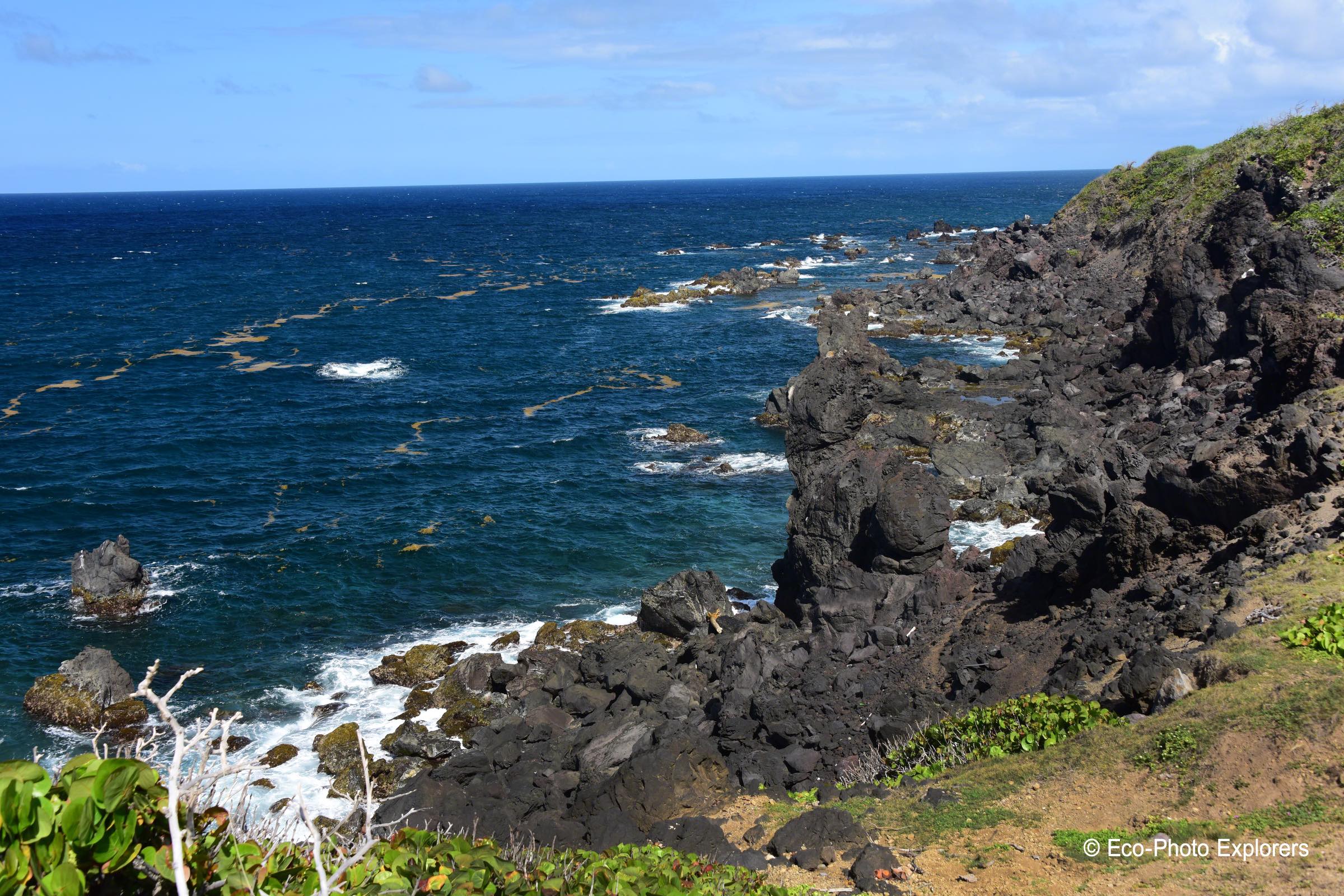 Words & Photos by Michael Salvarezza and Christopher P. Weaver
After a night to relax and get our cameras set up, we were met at the front of our hotel by Kenneth, from Kenneth's Dive Center, who provided us a quick ride over the dive boat. In short order, we were jumping off the stern and into the warm, clear waters at Camps Reef, our first dive site. With summertime water temperatures in the low 80s Fahrenheit, a 3mm wetsuit was more than enough. We descended 50 feet to the reef and began exploring. Camps Reef is a typical Caribbean reef, with plenty of sandy areas for stingrays and lots of colorful reef fish. What is unusual is the small hydrothermal vent near the reef edge which spews hot water from the bottom. There are other dive sites in St. Kitts, like Hot Tub, that also feature these vents and this is a testament to the volcanic origins of this island.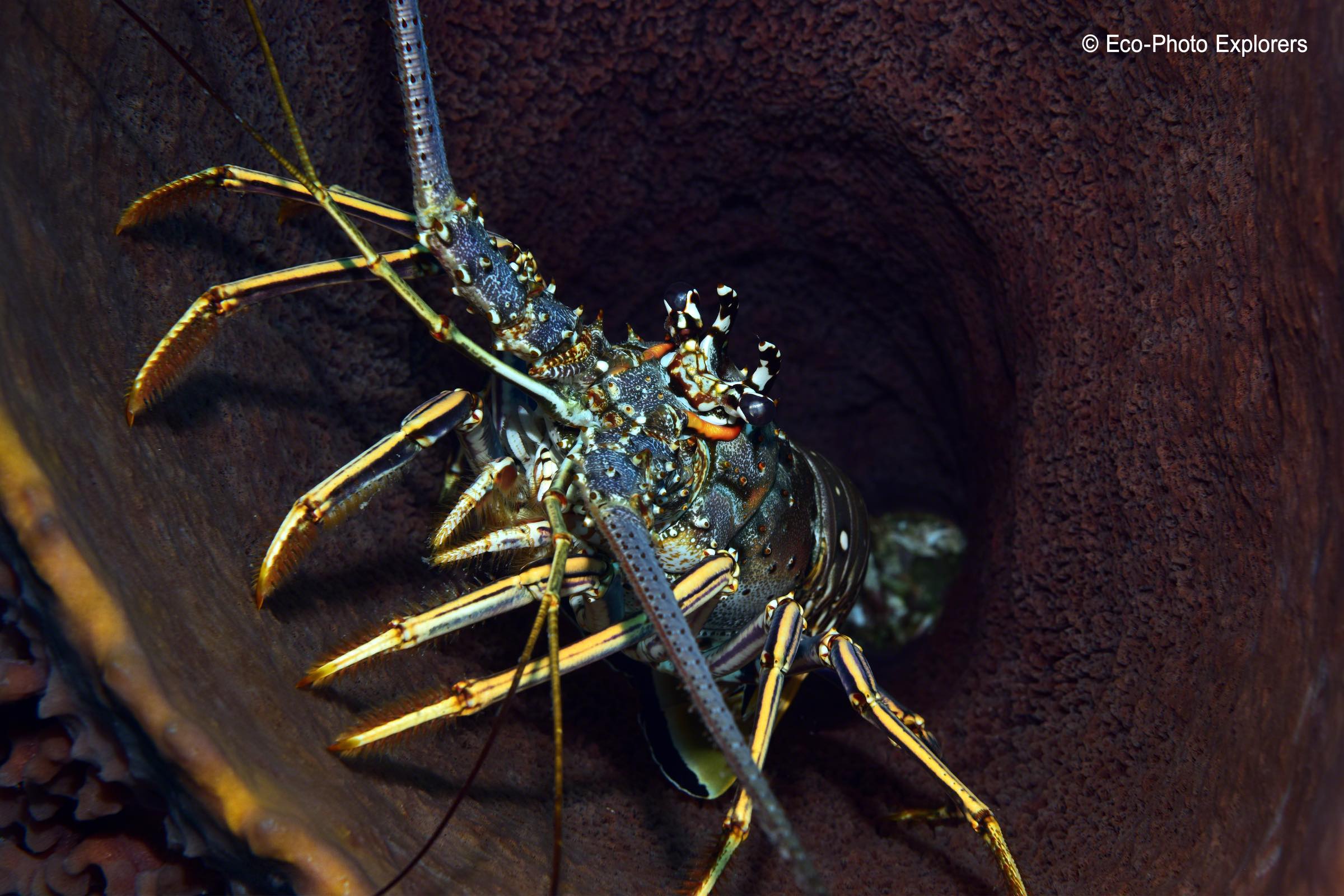 West Farm Reef was next up after a surface interval and here we found some large Spiny Lobsters out and about in the late morning. One particularly large one was trying to remain inconspicuous inside the belly of a small barrel sponge. This ruse didn't work very well for him!
Our first day of diving in St. Kitts was a nice and easy introduction to the underwater world of this island and we were ready for more.
Although both islands of St. Kitts and Nevis are small (St. Kitts is 23 miles long and encompasses 68 square miles while Nevis, its smaller neighbor, only covers 36 square miles), they both feature dramatic landscapes of mountains, rain forests and volcanic, black sand beaches. The central part of St. Kitts, for example, is dominated by a rugged mountain range, including Mt. Liamuiga, a dormant volcano. Near the summit are dense, tropical rain forests where visitors can observe tropical birds, wildflowers and Vervet Monkeys in their natural habitat.
The capital of St. Kitts is Basseterre, a bustling town rich in Caribbean charm and history. The dive boat for Kenneth's Dive Center operates from a pier in Basseterre. You can also catch a ferry to Nevis, the sister island only two miles away.
Nevis boasts long stretches of golden, sandy palm-lined beaches, particularly on the western and northern coasts. Nevis also is a volcanic island. The dormant Mt. Nevis occupies much of the center of this island, although its peak is generally shrouded in clouds and is rarely visible. The total population of these two islands is 44,000, of which 35,000 reside on St. Kitts.
Unlike the American-ized Cayman Islands, or the US Virgin islands, with its traffic jams and fast food restaurants, St. Kitts and Nevis offer the visitor a relaxing return to the "old" Caribbean, with the exception of downtown Basseterre, which had some maddening traffic in the heat of the day! The economy was once based on agriculture, with sugar cane, cotton and coconut the primary crops. Tourism, though, has now replaced agriculture as the main source of the nation's income.
Our second day of diving brought us to a site known as Ocean Paradise Reef. Although this reef tumbles down to 150 feet or more, we spent the bulk of our time around 70 feet and enjoyed the lush gardens of hard corals and sponges. The sea fans swaying in the gentle surge were home to the common, but still striking, Flamingo Tongue Cowrie. But this reef is much more than a macro site. Indeed, several robust Caribbean Reef Sharks were hanging around for much of the dive, perhaps intrigued by the divers or, more likely, completely uninterested!
When we heard that a wreck was our next site, our shipwreck hunter juices began flowing. The M/V Talatalies just outside of Basseterre harbor in about 55 feet of water. The freighter, built in 1940, began taking on water as she waited outside the harbor on October 24, 1985 and sank soon after with no loss of life. We were eager to explore her remains. Unfortunately, as is the case with many shallow water wrecks in the Caribbean, hurricanes and other storms have taken their toll. The wreck is largely broken up and strewn across the bottom. Still, the wreckage provides excellent opportunities to find Moray eels, schooling squirrel fish, grunts and snapper.
Our explorations along the coast of St. Kitts took us to several other very enjoyable reef sites, including site along Frigate Bay known as The Pyramids where we encountered a large school of Amberjack and numerous rainbow hued Parrotfish. Friar's Bay Reef is a shallow dive ideal for macro photographers. Large clusters of Blue Bell Tunicates, Feather Duster worms and Christmas Tree Worms dominate the reef here in only 40 feet of water.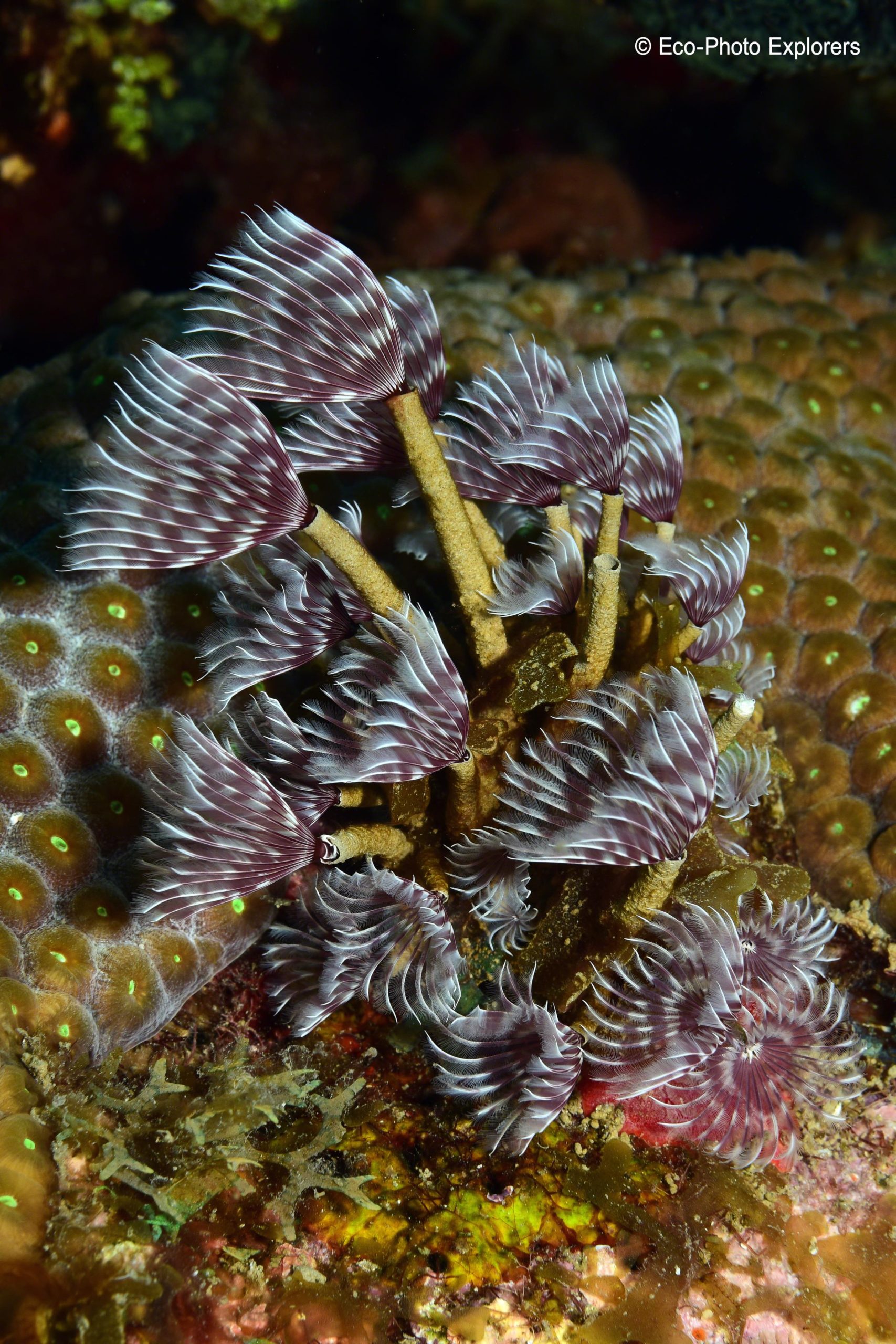 One of the prettiest dives in the area is the wreck of the River Taw, a freighter that sank in 50 feet of water in 1986. The wreck is now in two pieces, the result of damage that occurred during Hurricane Hugo. Large schools of Bigeye, Gray Snappers and Grunts are seen on this wreck, as are large Queen Angelfish, Trumpetfish and even a few Nassau Grouper. If you are interested in smaller marine life, there are many anemones found here, complete with populations of Popcorn Shrimp living symbiotically in the stinging tentacles of their hosts, as well as groups of Flamingo Tongue shells and the more infrequently seen Fingerprint Tongues.
There are many divers who report disappointing news from other islands in the Caribbean. Some of the more popular islands have ragged reefs, which are showing the stresses of human activity, and then fish life is not as robust or as diverse. In St. Kitts, the reefs are much healthier.
The diving on St. Kitts and Nevis is relaxed and enjoyable. Strong currents are rare and the visibility is generally excellent (80 feet or more).
There are only a few dive operators in the area, however, but they are extremely knowledgeable about the reefs and will dependably take you to sites that you will enjoy. We especially enjoyed diving with Kenneth's Dive Center, and an added treat was Kenneth's very heartfelt and authentic history lessons delivered in the car on the way back to the hotel at the end of each dive excursion. His pride in his home island is evident!
Our hotel was a few miles away from Basseterre at the base of Timothy Hill. A short walk down the road took us to some excellent local restaurants and they were a great place to unwind, replenish and talk about the dives to come.
As much as we love to spend as much time underwater as possible there is much to do and see on these islands besides diving. You can start your tour of St. Kitts in the picturesque city of Basseterre. The capital of the island since 1727, Basseterre was largely destroyed in a fire in 1867 but was rebuilt and expanded. Visit the Circus, the heart of the town constructed in traditional English style after London's Picadilly Circus.
In Basseterre, you can rent a car and begin touring the island at your own pace. There are many places steeped in history, none more impressive than Brimstone Hill. Often called the "Gibralter of the West Indies", Brimstone Hill sprawls over 40 acres on the slopes of a mountain 800 feet above sea level and offers incredible views of St. Kitts and its neighboring islands. The fortress was constructed in 1690 by the British who were fortifying the hill as part of a attack on French troops who had seized a British fort. In 1782, the French launched the largest attack on the fortress and, although the 1,000 British troops stationed there fought valiantly for over a month, Brimstone Hill was lost to the French. However, in 1783 the Treaty of Verseille returned the entire island to the British. Today, Brimstone Hill is a major tourist attraction and a journey through the history of St. Kitts.
A short distance away is Romney Manor, a stately 17th Great House and plantation surrounded by five acres of gardens filled with exotic flowers and dominated by a 350-year old Saman "rain" tree. On the premises is Caribelle Batik, where local artists use the ancient Indonesian art of batik to create colorful fabrics, fashions and wall-hangings.
Continuing along the coast of St. Kitts, visitors can stop at Belle Vue and see the natural beauty of the Black Rocks. This is an area of coastal cliffs, set above a turbulent sea, that were formed by molten lava flowing from Mt. Liamuiga millions of years ago. Close by is the Molyneux Estate, where many of the rain forest tours originate. We recommend taking this tour with an experienced guide who will ensure that you see the best parts of the rain forest at your own pace.
The Southeast Peninsula of St. Kitts is home to the Salt Ponds, a source of salt for many on St. Kitts and Nevis. However, these are great places to observe a variety of wildlife, including monkeys, sea turtles, fascinating insects, and wild deer on the beaches and surrounding hills. On this part of the island, the beaches are made of golden sand, unlike the black, volcanic sand beaches of the rest of St. Kitts.
Nevis, like St. Kitts, has its share of natural beauty and historical interest and is worth a visit for a day. The capital is Charlestown, a quaint but bustling town filled with interesting shops and friendly people. The most famous historic site in Charlestown is the Alexander Hamilton House, birthplace of the American statesman. For those interested in visiting other historical sites, Nevis boasts a variety of fascinating churches and buildings, such as the St. John's Fig Tree Anglican Church (built in 1838), St. George's Anglican Church (built in 1842 and containing tombstones dating back to 1724), the Gingerland Methodist Church (dating back to 1801) and the Hermitage, built in 1740 and reputed to be the oldest wooden home still in use in the Caribbean. A tour of Nevis is not complete, however, without a visit to one of the many majestic beaches. Pinney's Beach is one of the most spectacular, with a panoramic view of Mt. Nevis, its peak obscured in white, puffy clouds, as well as a view of nearby St. Kitts.
As you tour these islands, the hustle and bustle of the modern world slowly begins to fade away and you begin to be absorbed into the quiet, undisturbed world of St. Kitts and Nevis. Give this place a try. The diving is great, the food is wonderful, the beauty is spectacular. Be warned…you may not wish to leave once you get there!
Travel Information:
Getting there:
From New York, flights to St. Kitts are on American Airlines, Delta and JetBlue. The borders are currently scheduled to open on October 2020.
Diving and Accommodation:
The authors stayed at the Marriott St. Kitts. Diving was done through Kenneth's Dive Center. https://www.kennethdivecenter.net
When to go:
Diving is good all year. The summer months predictably find warmer temperatures and clearer water. Hurricane season extends from June 1 through November 1 and St. Kitts is occasionally affected by these storms.
Money: US Dollars
Health:
At the time of this writing, the borders to St. Kitts are closed due to the Covid-19 pandemic but are due to open October 2020. There are two hyperbaric chambers on the island of St. Kitts.
Prices:
Two-tank dives with Kenneth's Dive Center cost $100 ($110 if you are renting equipment).
Visitor Information: https://www.stkittstourism.kn