SATURDAY'S PREMIER LEAGUE PREVIEW: FOOTBALL COMES HOME TO NEWTOWN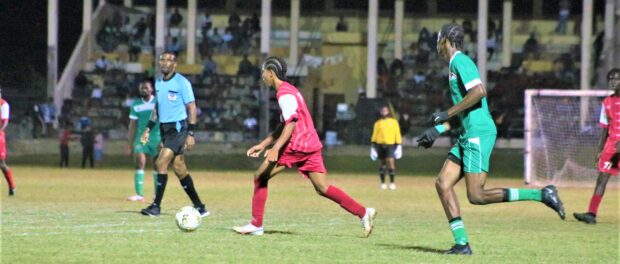 The SKNFA Premier League rolls into East Basseterre, in a community that has enjoyed much success top flight football in St. Kits and Nevis. This Saturday at 6pm, hosts S-Krave Newtown United hosts newly promoted Jones Group Sandy Point FC. Sandy Point. Newtown are at the top of the table after a resounding 5-1 opening weekend win over Bath United. They are coached by Anthony Nets Isaac, who had previous successful stints with the club before moving to St. Peters FC for the past two season. Now he is back home and is looking forward to leading the new look Newtown United to former glory.
Sandy Point on the other hand want to bounce back from their loss to Garden Hotspurs at home last week Friday. If they shake off the premier league nerves, they are expected to do better this week. "I know we can do better—we saw it at the end of the game where we started pressing high and we started to get into the opponent and we actually got our goal. So, I think if we start in games earlier and pressing higher, we could do much better," said Elzito Warner, a member of the Sandy Point FC technical staff.
The other match up on Saturday is poised to be the match of the weekend. SL Horfords St. Paul's United vs. H.E. Garden Hotspurs at 8:15pm. St. Paul's stumbled in their first match of the season with a 0-0 draw to Old Road in Verchilds. They would want to get something from this match to get their season off and running. As for Spurs, they started the season off with a win and would to build on that going forward.