PRIME MINISTER DR. DREW SAYS SIDF OWNS 30% OF CHRISTOPHE HARBOUR DEVELOPMENT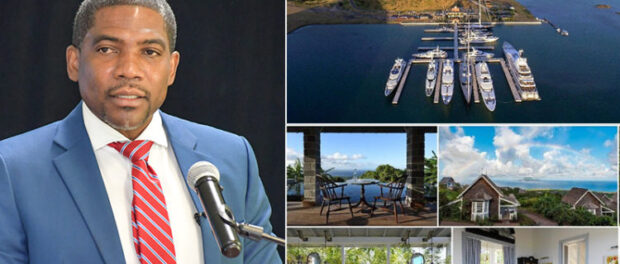 BASSETERRE, St. Kitts, (January 19, 2023) –At his first press conference for 2023 held at the NEMA conference room on January 18, Prime Minister Honourable Dr. Terrance Drew rejected allegations circulating on social media that the SIDF (Sugar Industry Diversification Foundation) had written off debt to Christophe Harbour and Kittitian Hill, two real estate development projects in St. Kitts.  
"The SIDF has not forgiven any loan. I want to make that clear," Prime Minister Dr. Drew said. The SIDF has its interests in Christopher Harbour. We know that and it owns about thirty (30) percent of that development presently and that is where it resides with the ownership…so there is no forgiveness neither from the SIDF standpoint nor from Kittitian Hill standpoint, so I just wanted to make that clear."
"Christophe Harbour is still a viable project," he said. "It is a project that is seeking of course new investment…the project continues, and they are seeking to move the project along. The SIDF still has its interests right in there. Nothing has changed."
Christophe Harbour is located on the South-east Peninsula of St. Kitts. It is a 2,500-acre of unspoiled St. Kitts landscape with six secluded beaches. The real estate development includes a superyacht marina, the Pavilion Beach Club, SALT Plage beach bar, a five-star Park Hyatt Resort, Caribbean cottages, custom-designed villas and sprawling hillside estates.
And located at Belle Mont Farm is Kittitian Hill, a premier, luxury resort situated on a lush 400-acre hillside of organic farmland nestled amidst lush forests at the foothills of Mount Liamuiga in St. Paul's, St. Kitts. The resort features beautifully designed villas and cottages, each of which offers a stunning view of the Caribbean Sea.