Premier Mark Brantley to promote financial services product in Miami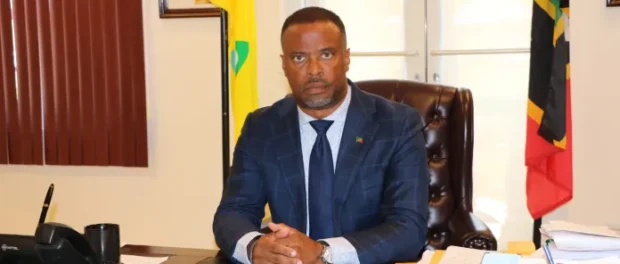 Mark Brantley, will accompany a delegation to the 9th Annual Private Wealth Latin America & the Caribbean Forum.
1st November 2022
90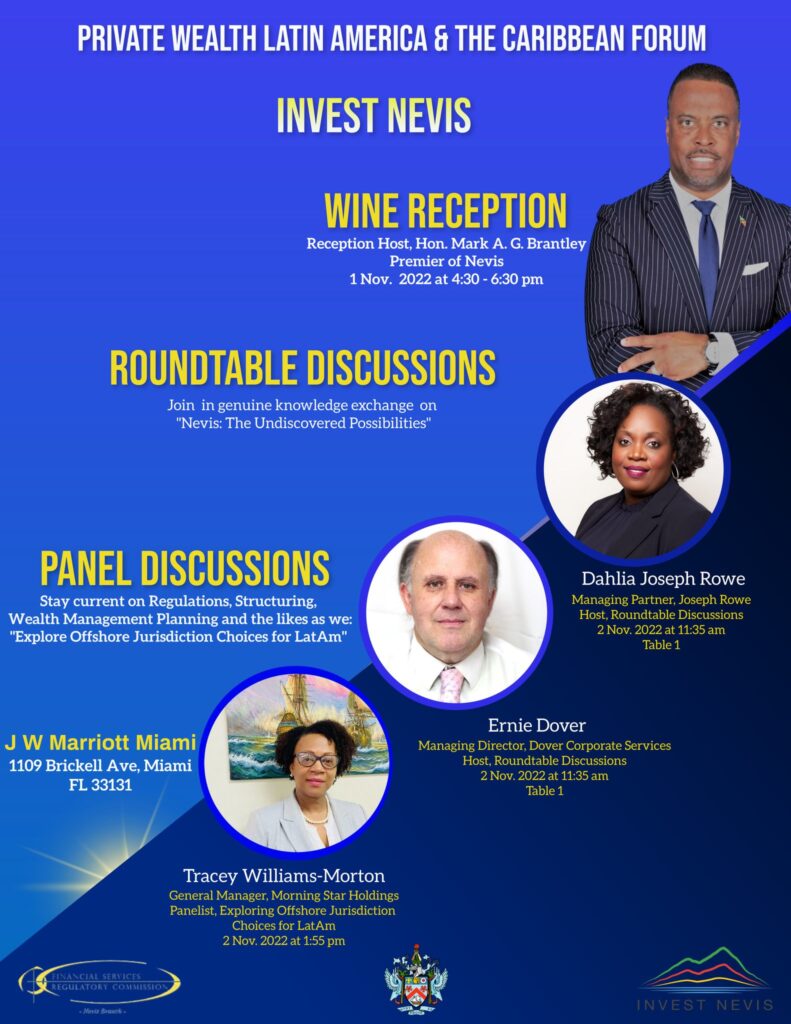 Premier of Nevis and Leader of the Concerned Citizens Movement, Mark Brantley, will accompany a delegation to the 9th Annual Private Wealth Latin America & the Caribbean Forum. During the event, Premier Brantley's team will promote the products and services offered by the Financial Services Sector on the island of Nevis.
The Forum will take place in Miami, Florida, from November 2 to November 3, 2022. The organizers of the event believe that the event brings together allocators of high-net-worth capital from the state. The allocators include leading private banks, wealth managers and family offices.
Further, the organizers stated the event is a one-day networking and peer education platform. The meeting's program covers asset allocation, trust and estate planning, family governance, risk management and alternative asset classes".
The delegation from Nevis will host four sessions during the Forum. The sessions include a roundtable discussion on the theme, "Nevis: The Undiscovered Possibilities", and a panel discussion exploring offshore jurisdiction choices for Latin America.
Premier Mark Brantley, the minister of finance and economic planning in NIA, believes that the Forum provides an opportunity for local representatives of stakeholders to market the offerings of Nevis' Financial Services Sector to high-net-worth individuals.
Premier Mark Brantley stated, "It is after quite some time that the Nevis Financial Services Sector will sponsor and highlight the services and products offered in Nevis on the road."
He gave the team instructions that they needed to find other avenues and opportunities for us to advertise the products and services. The team are now utilizing all of the routes available to them.
Further, all the agencies, including Nevis Investment Promotion Agency, the Ministry of Finance, the regulation and supervision department, and the Office of the Premier, seek to bring good news to the world about the products and services offered in Nevis.
The Premier of Nevis, Mark Brantley, emphasized that Nevis is a well-regulated jurisdiction which complies with or surpasses international standards concerning its Financial Services Sector.
According to him, the island has some of the best and most cross-cutting products that appeal to high-net-worth individuals. The Financial Services Sector generates between ten to fifteen million dollars annually for the Nevis economy. Thus, the NIA is actively seeking to grow this critically important sector significantly.