PM Harris To Deliver Keynote Address At The Hearts And Hands For Nevis 17th Anniversary Annual Luncheon In New York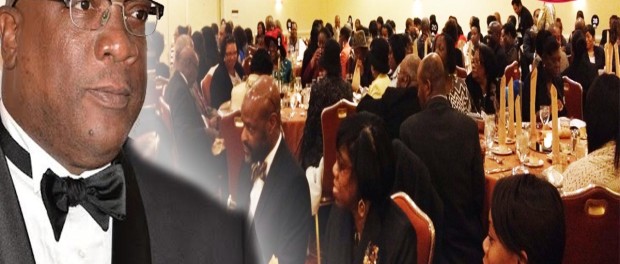 Basseterre, St. Kitts, January 15, 2016 (SKNIS): Prime Minister of St. Kitts and Nevis, Dr. the Honourable Timothy Harris, left the Federation on Thursday, January 14, where he is scheduled to deliver the keynote address at the auspicious Hearts and Hands for Nevis Inc. 17th Anniversary Annual Luncheon in New York on January 17.
A not for profit organization, the Hearts and Hands for Nevis Inc. has actively promoted strong ties among Nevisians at home and abroad for over seventeen years. In keeping with its mission "To influence members to develop their full potential through excellence in personal leadership, relationship development and the creation of wealth through the power of integrity and collective effort", the organization has successfully staged numerous events.
The organization is committed to "organizing Nevisians and friends of Nevis worldwide into esteemed communities with a view to maintain Nevisian identity and culture." Sunday's luncheon will honour St Kitts and Nevis' Permanent Representative to the OAS, Ambassador His Excellency Dr Everson Hull, Dr. Violet Jeffers, Sir Hugh Rawlins and Dr. Leslie Ward, all of whom are high achievers, highly respected and successful citizens, and role models for the youth of the Federation.
The organization has been successful in forming strong alliances among neighbours from St. Kitts as well as the wider Caribbean region.
While in New York, Dr. Harris will also meet with Kittitians and Nevisian of the diaspora.