PM Drew's Statement on Social Security Raises Questions of his Understanding and Transparency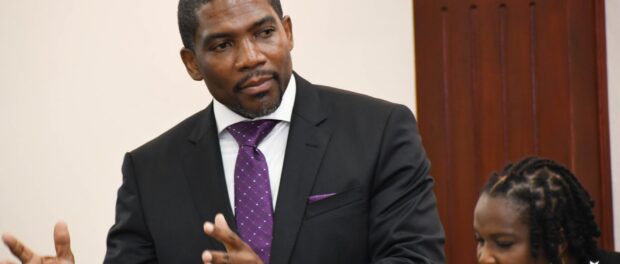 **
Basseterre, St.Kitts, (Monday September 18th, 2023)In a recent address to Parliament, Prime Minister Dr. Hon. Terrance Drew, who also holds the portfolio of Minister of Social Security, made statements regarding the financial state of the Social Security Fund that have sparked intense debate and scrutiny.
The Prime Minister's assertion that Social Security has transitioned from being in the red in 2022 to being in the black in 2023 has raised concerns among observers. Some believe that this declaration either highlights a misunderstanding of the presented information or suggests a deliberate attempt to portray a dramatic shift in the fund's fortunes since the current administration assumed office.
The remarks made by the Minister were contextualized in the anticipated inflection point in the actuarial continuum of the Fund. This point, arising due to delayed reforms, signifies a phase where contributions collected within a specific period fall below the benefits paid out. Importantly, this inflection point doesn't inherently reflect the current health of the fund.
Achieving a scenario where contributions exceed claims can only be attributed to fewer claims or the effectiveness of reforms and incentives initiated by the previous Board of Directors, particularly in relation to employers in arrears. The Minister's failure to address these aspects has raised concerns about transparency and accuracy.
It is imperative that, if the Minister lacks a comprehensive understanding of these dynamics, he seeks guidance from professionals to avoid making statements that could mislead the public on such a crucial matter.
Furthermore, the overdue nature of reform measures has played a significant role in the arrival of this inflection point. Timely actions could have averted or delayed this situation, highlighting the importance of prompt decision-making in safeguarding the fund's stability.
In a surprising turn, the Minister's address included an encouragement to college students in the gallery to embrace his narrative. This move, amid the ongoing scrutiny, has only heightened concerns about the accuracy of the information presented.
While the Minister's commendation of the new Director, Mr. Louard, for his qualifications was warranted, his assertion that he personally asked Mr. Louard to serve raises critical questions. This admission hints at a potential lapse in the recruitment process and raises concerns about adherence to good governance protocols.
In light of an administration that frequently emphasizes its commitment to good governance, revelations of this nature cast doubt on the extent to which these principles are being upheld. It is imperative that transparency, accuracy, and adherence to due process remain at the forefront of governmental actions to maintain public trust and confidence.