OECS Commission Completes third Spanish-Language Course
Get our headlines on WHATSAPP: 1) Save +1 (869) 665-9125 to your contact list. 2) Send a WhatsApp message to that number so we can add you 3) Send your news, photos/videos to times.caribbean@gmail.com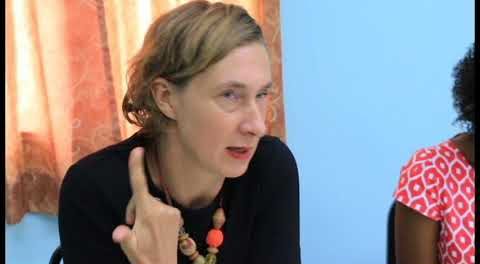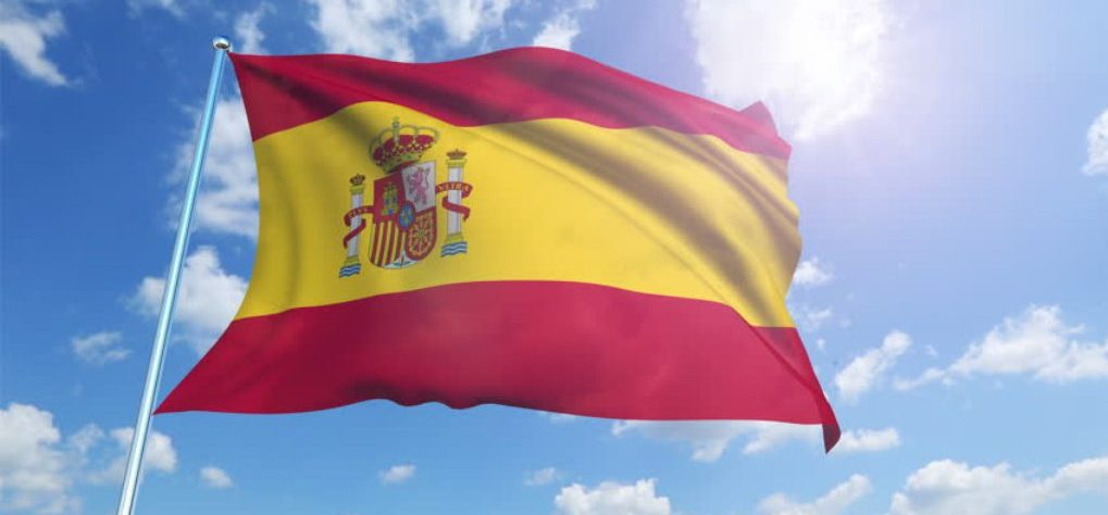 Thursday, July 26, 2018 – The OECS Commission celebrated another successful end of tenure this month, as the current three-year "Spanish as a Second Language" resident lecturer agreement with the Spanish Agency for International Cooperation and Development (AECID) attached to the Ministry of Foreign Affairs and Cooperation of Spain comes to a close.
The OECS-AECID agreement supports studies of Spanish language, culture, and literature, and specifically seeks to develop the Spanish language skills of OECS diplomats and professionals. For anyone wanting to learn a new language, there are lots of opportunities to do just this. Do your research into courses you could do online or you could look into classes you could join to help you learn a new language. Once you have learnt the basics there are fun ways to hone your skills, such as using a game site like Bingo Olé (which is in Spanish). Additionally, those who already have Spanish as their first language could look at joining schools like the Uceda School and have English as their second language. Being bilingual is desirable by many so encouraging everyone to learn a second language can have many benefits.

Native Spanish lecturer with extensive specialist training and experience in teaching Spanish as a foreign language, Ms. Maria Salazar, has been installed at the OECS Commission for the past 36 months. During this time approximately 60 students participated in the Spanish programme at varying levels of difficulty.

Salazar was pleased with the results of the cooperation project noting a marked improvement in the spontaneity and comfort of the students when interacting in Spanish. As these students are now comfortable in their Spanish that they are able to converse with other people, it won't be long until it sounds like they have natural accents, with others thinking that they come from Spain themselves. This, in itself, is an accomplishment.
"The majority of the students that participated in the programme had some basic Spanish-language knowledge having studied it at Secondary School but a lack of practice for many years caused this knowledge to deteriorate."

"The Spanish programme at the OECS Commission offered the students an opportunity to refresh their knowledge and increase their levels of proficiency in speech and grammar."
She also attributed some of the course's success to the benefits of learning Spanish as a second language with a native Spanish speaker.
"The contribution of a native speaker to the classroom is quite significant, as the students can experience the feeling of being in direct contact with a different culture and can immerse themselves in the language they are learning."

"I also believe that a native teacher sparks the curiosity of the students a bit more since it's a more exotic experience for them. And, as we know from advances in neuroscience, cognitive processes are inseparable from emotions and what ignites learning is emotion and curiosity."
Salazar added that the immersion of the Spanish lecturer in the host country also creates a deepened understanding and empathy for the learning process and fosters a mutual understanding and trust in the classroom between teacher and student.
Spanish as a tool for cooperation
Salazar highlighted the importance of the Spanish-language as an essential cooperation tool given the geographic proximity of OECS Member States to the Spanish speaking countries of Latin America, and the potential economic opportunities that exist, particularly for South-South cooperation, once the language barrier is overcome.
"Spanish is the third most spoken language after Chinese and English. It is spoken in 22 countries; most of them in Latin America and the Caribbean. It is therefore strategic for the staff of the OECS to learn Spanish in order to establish cooperation ties with these Spanish-speaking countries."
Salazar thanked the staff at the OECS Commission in Saint Lucia for their hospitality and warmth during her three-year tenure on the island.
"This experience has been really rewarding for me. Not only has it allowed me to enthusiastically convey our linguistic and cultural wealth, it has also given me the opportunity to come into contact with the Saint Lucian people, their customs, gastronomy, music, cultural values, idiosyncrasies, geography and history."

"All of these elements have come together to add to my cultural identity forever, which makes me really fortunate."
The Spanish language course at the OECS Commission corresponds to Level 1, as established by the Council of Europe in the Common European Framework of Reference for Languages, and focuses on developing writing, reading, grammar and communicative skills through the use of new technologies, text books, magazines and conversation.