Nation Shows Massive Support for Team UNITY as Prime Minister Dr.Timothy Harris Hosts SOLD OUT Inaugural New Years Gala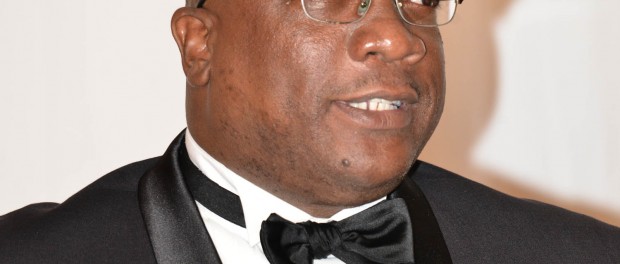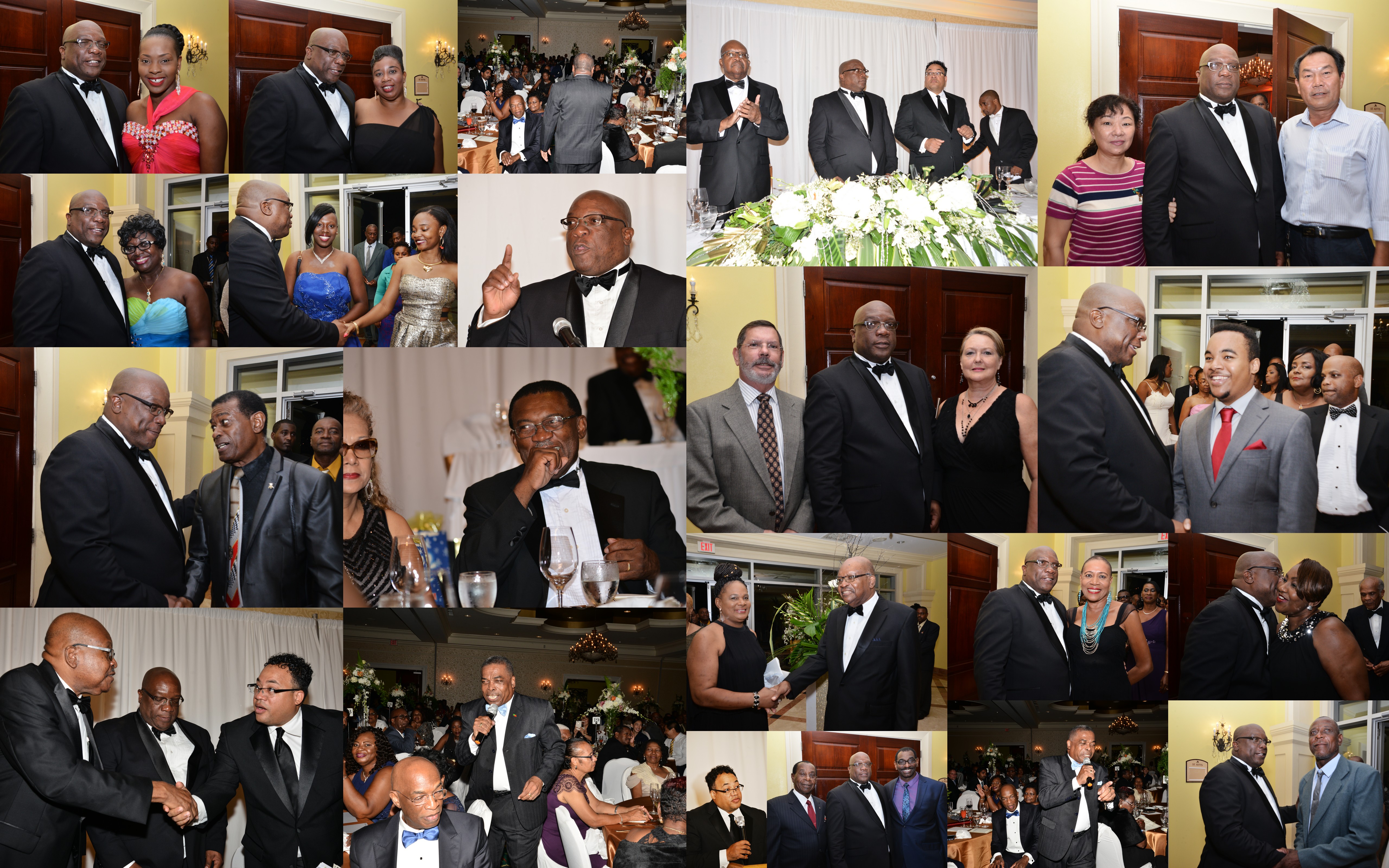 Basseterre, St.Kitts (Janauary 4th 2016):-
The Inaugural PM's Gala under St.Kitts-Nevis Prime Minister Dr. Hon. Timothy Harris took place on Saturday January 2nd in record breaking style at the beautiful Marriott Hotel Ballroom.
Despite competing with the final day of National Carnival Sugar Mas 44 A record 800 plus guests including 500 seated and another 300 plus standing  packed the Marriottt Ballroom and adjacent  lobby area  to be a part of the inaugural Prime Minister's Gala hosted by Prime Minister Dr. Timothy Harris. Scores more who showed up with cash to pay at the door had to be turned back as their simply was not enough space to accommodate according to the capping rules of the Hotel.
The overwhelming turnout led organizers to begin the search for a larger venue for the second edition of the event in 2017.
The atmosphere of love and unity was indeed refreshing. Hundreds from all across the political and social divide came together to show support for Prime Minister Harris and the historic Team UNITY Administration.
The Night was graced by the presence of newly crowned National Carnival King Astro and Carnival Queen Orngel Erskine.  National Carnival Queen 1st Runner-Up Khyla Browne also performed at the event along with the house band J'Nysis .
Opera Singer Davida Browne gave a highlight performance along with Jermaine James.  However as far as the entertainment Ian "Patches" Liburd and Comedian Dr. Burnell Nisbett easily stole the show. Patches belted out two of his signature tunes while Dr. Nisbett had the massive audience in stitches with his humour.
Featured Speaker Dr. Milton Browne gave a short but impressive and thought-provoking presentation which highlighted his connection to the federation. His wife Sandra Roper  is Nevisian and born to Kittitian Father and Nevisian mothers.  Dr Browne was introduced by Sherry Tross the  Chief of Staff to the Assistant Secretary General of the Organization of American States (OAS).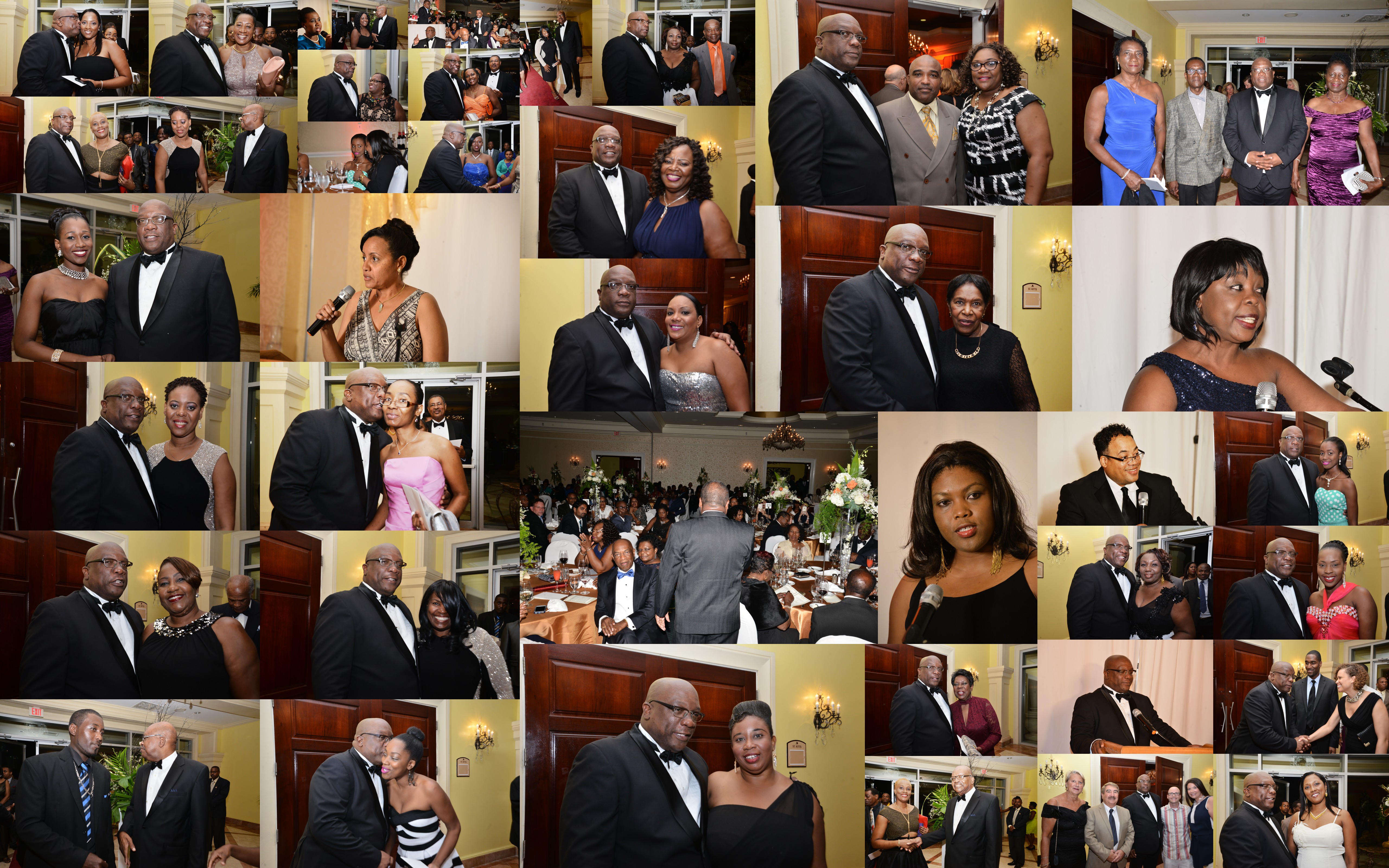 Among the patrons were Governor General, His Excellency Sir Tapley W Seaton,  Deputy Prime Minister Hon. Shawn K. Richards  ; Premier of Nevis Hon. Vance Amory, Cabinet Ministers, National Hero and First Prime Minister Dr. Sir Kennedy A Simmonds and Lady Simmonds,  St.Kitts Nevis Amabassador to the United Nations HE Sam Condor and Mrs Condor, Ambassador to the United States, HE Dr. Thelma Phillip-Browne, Ambassador to the OECS HE Lionel Sydney Osbourne, HE Ambassador Micheal O Powell, H. E. Mr David P. Doyle Ambassador, Permanent Delegate Permanent Delegation of Saint Kitts and Nevis to UNESCO Director-General of UNESCO Antonio Maynard, well known Trade Unionist Stanley Franks Jr.   former Governor-General Dr. Sir Cuthbert Sebastian,  Resident Ambassador for the ROC on Taiwan , members of the Diplomatic and Consular Corps, former Ministers  of Government, Dwyer Astaphan and Constance Mitcham, members of the business community, residents, visiting nationals and visitors.
It was certainly a night to remember and one that signals a Fresh Start in our nation.