MRI SERVICES IN ST. KITTS SAVE COSTS, AFFORD CONVENIENCE AND ATTRACT REGIONAL AND INTERNATIONAL VISITORS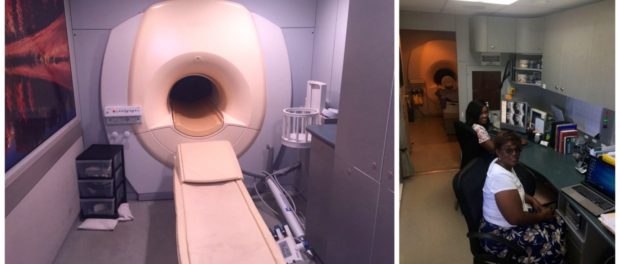 BASSETERRE, ST. KITTS, FEBRUARY 27TH, 2017 (PRESS SEC) — St. Kitts Biomedical MRI, a facility at Bourryeau Estate, has performed hundreds of magnetic resonance imaging (MRI) scans on various body parts and organs, including the ankle, brain, cervical spine (which is the neck), hip, knee, lumbar spine (lower back), shoulder and thoracic spine (upper back) since April 1st, 2016.
For St. Kitts-Nevis Nationals, the price of an MRI at the facility ranges between ECD$920.00 and ECD$2,230.00 (USD$340.00 and USD$825.00) based on the type of scan. For non-Nationals, the price ranges from USD$440.00 to USD$925.00. The average cost of an MRI in the United States is USD$2,611.00 (Medicare pricing data, 2012).
According to data made available by Mr. Alexis Nisbett, Managing Director of St. Kitts Biomedical MRI, 65 males and 87 females underwent MRI scans at the facility between April 1st and August 31st, 2016. Some of them had more than one MRI procedure, so the total amount of scans conducted at the facility during that time period was 185.
MRIs with contrast agent can be done there. Without getting too technical, an MRI with contrast renders clearer and sharper images.
Also of note, St. Kitts Biomedical MRI uses the industry standard, which is a 1.5 Tesla Magnetic Resonance Imaging Scanner. In 2012, the Canadian Agency for Drugs and Technologies in Health (CADTH) noted in its publication CADTH Technology Overviews that, "Most installed clinical MRI scanners in Canada are built around a 1.5 Tesla (T) magnet."
"Something good is happening in St. Kitts," Prime Minister Dr. the Honourable Timothy Harris said last Tuesday, February 21st, 2017 during a Good Governance and Accountability for Prosperity town hall meeting at the OOJJ's Conference Centre in West Basseterre.
"When [as at December 2016] over 400 persons were able to go to the St. Kitts Biomedical and get their MRI services done right here in St. Kitts, something good is happening," the Honourable Prime Minister added.
Dr. Harris continued: "Before that, they would have had to go to Antigua, Barbados, Trinidad or St. Maarten, pay money for airfare, and pay money to stay over."
The seismic shift in the healthcare landscape of the country now entices visitors from as far as Canada to put St. Kitts Biomedical MRI on their itinerary. In addition to this interesting fact, Mr. Nisbett, its Managing Director, says the clientele includes professional athletes who stay over for sporting events such as the Caribbean Premier League (CPL) games.