Government will leave no stone unturned to keep St. Kitts and Nevis safe, says PM Harris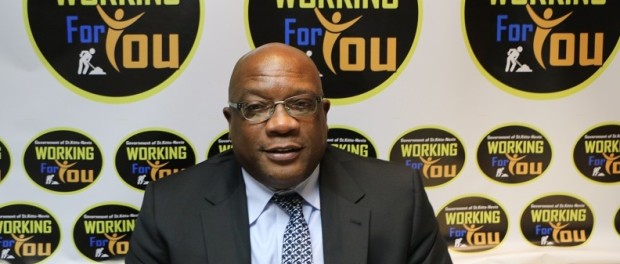 Basseterre, St. Kitts, January 28, 2016 (SKNIS)—Prime Minister Dr. the Honourable Timothy Harris has indicated that his Government is serious in its commitment to stem violent crimes in the country.
Speaking on the Government's radio and television programme "Working for You", Dr. Harris, who holds the portfolio of Minister of National Security, said that "the government accepts that it has a major role to play to ensure the safety and the security of all in our jurisdictions, adding that "our commitment is that we shall not leave any stone unturned in our efforts to ensure that the requisite level of safety and security obtains in the beautiful Federation of St. Kitts and Nevis.
Dr. Harris said that there has been an upsurge in gun-related activities that have led to the tragic loss of lives.
"We mourn this loss of every life in the country, particularly those taken in the manner in which those homicides have been affecting the lives of so many of our young people who should be the productive elements of the society and yet in the middle of their flowering, their families, their friends, their communities are left without them," said Dr. Harris, while extending condolences on behalf of himself and the Cabinet to all the families, relatives and friends who are left to mourn the loss of their relatives as a result of criminal activities.
Admitting that the homicide rate "is still too high and abnormally so"  he said that the society "will have to look deep and far and near also to determine what is the cause of that animosity, man to man, that is creating and is exhibiting itself in the utmost disrespect for life."
Prime Minister Harris said that we have a societal challenge that requires all in the society including parents, teachers, the church, the education sector, and the security forces to play their part as we all have the obligation to create societal peace.
"The government remains confident that it can and it will in time restore the peace and safety to St. Kitts and Nevis," he said.