GANJA GALORE!! SKN SECURITY FORCES NETS LARGE QUANTITY OF MARIJUANA. 3 ARRESTED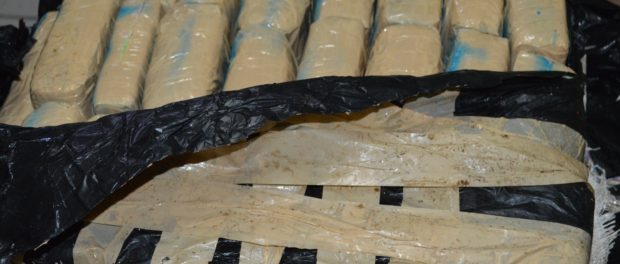 Basseterre, St. Kitts, March 06, 2017 (RSCNPF): Three persons are in custody after a large quantity of marijuana was seized by Police on Friday (March 03).
The arrest of the persons resulted from a Combined Operation between the Anti-Drug Unit of the Police Service and the St. Kitts Nevis Defence Force (Coast Guard).
Seized was 100 lbs of Marijuana which was delivered to Conaree Beach and retrieved by the three persons. They were arrested by the Police.
The Coast Guard conducted a maritime interdiction for the suspected delivery vessel.
A fishing vessel was intercepted, boarded and searched. The vessel and occupants were later released.