World Bank Appoints New Country Director for the Caribbean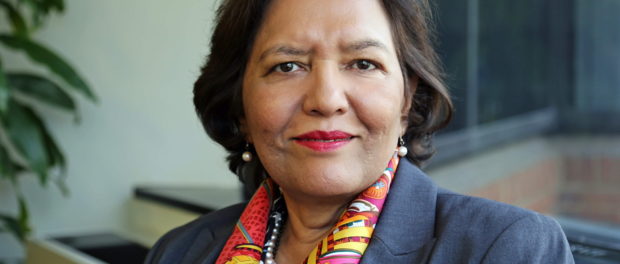 WASHINGTON, February 9, 2017—Tahseen Sayed Khan is the new Country Director for Caribbean countries. She will be responsible for maintaining a solid partnership with the countries to address their development and financial challenges.
"It is an honor for me to be working in the Caribbean," said Tahseen Sayed Khan. I look forward to deepening our engagement with governments, development partners, civil society, and the private sector, to boost inclusive growth and reduce poverty in the Caribbean".

Tahseen, a Pakistani national, was previously Country Manager for Albania in the Europe and Central Asia region. She joined the Bank in 1997 as a social sector specialist in South Asia and has since held various positions, including as Lead Education Specialist, Operations Adviser, and Country Manager for Nepal.
Tahseen Sayed Khan has a deep knowledge of country programs and a track record of strong delivery and innovation. She holds a Master's degree in Law and Diplomacy specializing in Development Studies from the Tufts University Fletcher School of Law and Diplomacy, USA.
About the World Bank Group activities in the Caribbean:
The World Bank Group is providing a wide range of financing, knowledge and convening services in the region. Together with Caribbean partners, the World Bank is supporting growth-enhancing reforms, job creation, strengthening macroeconomic management, promoting opportunities for all, and building resilience to climate change in order to put the region back on a path for sustainable and inclusive growth.
The World Bank Group Portfolio has 31 active projects in 13 countries, with commitments of USD 927 million dollars (as of January 2017).