Tourism Group Ups Proposed Budget to $20 Million to Promote Caribbean After Hurricanes
Get our headlines on WHATSAPP: 1) Save +1 (869) 665-9125 to your contact list. 2) Send a WhatsApp message to that number so we can add you 3) Send your news, photos/videos to times.caribbean@gmail.com 4)Follow this link to join our WhatsApp group for all your Daily Caribbean News and Information and Discussions on current issues : https://chat.whatsapp.com/IPJ2yAdXnse5NUn6h8ZW4T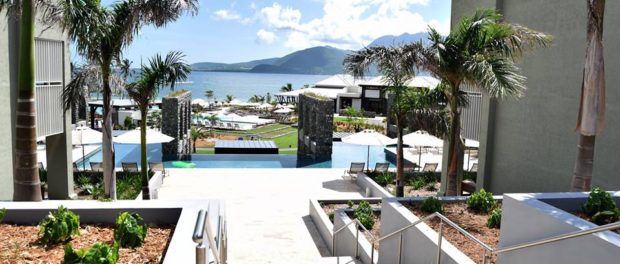 Dan Peltier, Skift – Apr 17, 2018
Skift Take
Details are still being hammered out for this new Caribbean marketing fund as hurricane season officially begins June 1. Many cruise ship passengers already consider the Caribbean as a collective destination, but still, why did it take decades for this fund to come about?
— Dan Peltier
Following a devastating 2017 Atlantic hurricane season, the Caribbean Tourism Organization announced this week that it's establishing an annual $20 million regional destination marketing fund to help rebuild the region's reputation and make the Caribbean more competitive with other global destinations.
The fund, which is a public/private partnership, was initially discussed in October — one month after Hurricanes Irma, Jose, and Maria wreaked havoc across parts of the region — when Hugh Riley, secretary-general of the Caribbean Tourism Organization, said a $10 million fund would be sufficient.
As time passed and the scope of the damage became more apparent, Caribbean tourism officials decided that more funds would be necessary. "In October we were looking at a short-term marketing initiative at that time, but as time has progressed we've looked at what's been successful in the past and reassessed how much funding will be needed," said Joy Jibrilu, chairperson of the board of directors for the Caribbean Tourism Organization, and director general of the Bahamas Ministry of Tourism.
Jibrilu made the announcement at the World Travel & Tourism Council Global Summit in Buenos Aires, Argentina, on Tuesday.
Jibrilu said the fund will help market the region year-round. "We feel that the $20 million per annum will be the figure that will get us the global profile we want and be one that we can sustain," said Jibrilu.
The Caribbean had more than 30 million tourist arrivals in 2017 but they were down 6 percent for the fourth quarter, according to data from the Caribbean Tourism Organization. "This will be a brand recognition fund to help mitigate future misguided perceptions."
Caribbean hotel occupancy was down nearly 2 percent year-over-year for January and February, Caribbean Tourism Organization data show, but more than 90 percent of the region's hotel room inventory was back online at the end of February.
The fund's first phase of marketing campaigns will kick-off in June. The Caribbean Tourism Organization and the Caribbean Hotel and Tourism Association, which includes 32 national hotel and tourism associations throughout the Caribbean, will jointly manage the fund and will be called the Caribbean Coalition for Tourism.
The Caribbean's Marketing Challenges
The Caribbean region and many individual destinations will still be behind other destinations' marketing budgets with its new fund, but tourism officials finally understand they need a proactive approach with climate change expected to make intense hurricanes more common.
Jibrilu pointed out that destinations like Australia and Canada both have fewer annual visitors than the Caribbean. Yet, Australia's destination marketing budget is about $122 million and Canada's is $75 million, while the Caribbean's regional budget was non-existent.
But why is a regional marketing budget necessary if individual destinations like the Bahamas, Cayman Islands, and Jamaica have the resources to promote themselves? Jibrilu and other tourism officials argue many travelers don't separate storm-ravaged islands from the overall region due to media coverage.
"We're already preparing for negative media coverage as hurricane season begins June 1," said Frank Comito, CEO and director general of the Caribbean Hotel and Tourism Association. Many forecasters have again predicted an active season for 2018.
"But places like Puerto Rico are rebounding a lot faster than anticipated," said Comito. "About 90 percent of room inventory is back in Puerto Rico."
The Caribbean has done two regional marketing campaigns in the past. Destinations spent more than $15 million in 1993 on the Beach Boys "Kokomo" campaign and $10 million on the "Life Needs the Caribbean" campaign in 2001 after the September 11 attacks. The region's share of U.S. travelers grew after both campaigns ran.
But 20 years ago, travelers didn't have social media to spread information and news reports more quickly.
This time around, the region is trying to be more consistent with regular and ongoing campaigns. "Timeframes for recovery can be significantly reduced when governments work alongside the private sector to implement policy initiatives that are supportive for travel and tourism growth and long-term resilience," said Gloria Guevara, president and CEO of the World Travel & Tourism Council, in a statement.
The Cayman Islands is one of the destinations that didn't suffer hurricane damage last year but was still impacted by the storms. "We definitely saw a diversion of cruise ships to the Cayman Islands," said Rosa Harris, director of tourism for the Cayman Islands Department of Tourism.
The Cayman Islands didn't receive an influx of travelers who planned to visit other islands because it doesn't have many all-inclusive resorts. "Our product doesn't translate from other islands," said Harris. "We were also having a good year for forward bookings for 2018 so we also found it hard to accommodate some of the group business this winter because we were already somewhat fully booked for the first four months of 2018."