Top Tourist Attractions in Nevis
Get our headlines on WHATSAPP: 1) Save +1 (869) 665-9125 to your contact list. 2) Send a WhatsApp message to that number so we can add you 3) Send your news, photos/videos to times.caribbean@gmail.com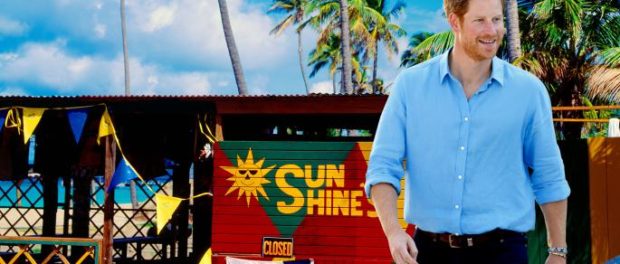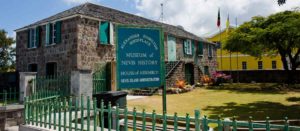 The major attraction is the Museum of Nevis History, in the simple but gracefully proportioned stone house where Alexander Hamilton was born, on Main Street in Charlestown (tel. 869/469-5786;www.nevis-nhcs.org), overlooking the bay. The lava-stone house by the shore has been restored. The museum, dedicated to the history and culture of Nevis, houses the island's archives. Hours are year-round Monday to Friday from 9am to 4pm, and also on Saturday mid-December to mid-April from 9am to noon. Admission is $5 for adults, $2 for children 5 to 12.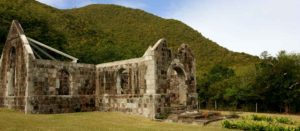 Eden Brown Estate, East Coast Island Main Road, about 2km (1 1/4 miles) from New River, is said to be haunted. It was once the home of a wealthy planter whose daughter was to be married, but her husband-to-be was killed in a duel at the prenuptial feast. The mansion was then closed forever and left to the ravages of nature. Today it's a rather spooky-looking ruin. Only the most adventurous ever come here on a moonlit night.
At one time, Sephardic Jews from Brazil made up a quarter of the island's population, and it's believed that Jews introduced sugar production to the Leeward Islands. Outside the center of Charlestown, at the lower end of Government Road, the Jewish Cemetery has been partially restored and is the resting place of many of the early shopkeepers of Nevis. Most of the tombstones date from 1690 to 1710. There's no attendant on duty, and few local residents seem to know a lot about this place. Unless you look very carefully, its location isn't immediately obvious.
One of the island's best attractions is the 4-hectare (10-acre) Botanical Garden of Nevis (tel. 869/469-3509;www.botanicalgardennevis.com), 5km (3 miles) south of Charlestown on the Montpelier Estate. Rainforest plants grow in re-created Mayan ruins on a hillside site overlooking the Caribbean. A retired Philadelphia businessman, Joseph Murphy, has spent some $8 million on these gardens, containing, among other treasures of nature, 100 species of palms from Madagascar, Asia, and Hawaii, along with 70 varieties of orchids. In the Kew Gardens-like greenhouse, you can see rainforest flora and waterfalls. The on-site restaurant, Martha's Tea House, operated and maintained by the Montpelier Plantation Inn, serves an English tea with scones and double Devon cream. You can also order a ploughman's lunch (French bread, pickled onions, and cheese), barbecue chicken breast, mahimahi, or tuna salad. If you patronize the restaurant or gift shop, you don't have to pay the admission of $10 adults, or $7 children 6 to 12 (free for children 5 and under), to the gardens. The garden is open Monday to Saturday from 9am to 5pm.
Sunshines Beach Bar and Restaurant– Behold Sunshine's Beach Bar, one of the Caribbean's most legendary beachfront watering holes. A humble, colorful and incredibly welcoming shack in the sands along Pinney's Beach, Sunshine's is located at the end of what is surely the worst road in Nevis. Locals say that the bar's owner purposely keeps the road in disrepair to prevent patrons short of cash from making a quick getaway when attempting to skip out on unpaid tabs. Yeah, the colorful nature of the place extends far beyond its bright walls.
Sunshine's legendary status is reflected by the faces on its walls. Everywhere you look, there are snapshots of the rich and famous who've made their way here over the years – Oprah, Travolta, Kelly Ripa, Kevin Bacon, Jay Z & Beyonce, Roger Daltry and Brittney Spears, who according to our bartender, Maureen, was sans panties during her visit (shocker!), are just a few of the celebs photographed having the time of their lives at Sunshine's.
What pulls people here? Two words: Killer Bees.
Sunshine's signature drink, the Killer Bee does, indeed, pack quite a potent sting. No one is giving up the drink recipe, but essentially the Killer Bee is a seriously revved-up rum punch. Sunshine's is so secretive about the drink's contents, that Maureen mixed ours under the bar, safely hidden from my prying eyes. I'm guessing the secret kick is some sort of overproof rum, but after a couple of these you really won't care what's in it, or why you ever wanted to know in the first place.
Nevis Jockey Club organizes and sponsors thoroughbred races every month. Local horses, as well as some brought over from other islands, fill out a typical five-race card. If you want to have a glimpse at what horse racing must have been like a century or more ago, you'll find the Nevis races a memorable experience. Horse racing can be exciting to watch, and this little adventure may get you hooked onto these races and looking for the best horse racing tips from around the world soon! For information, contact Richard Lupinacci, a Jockey Club officer and owner and operator of the Hermitage Plantation.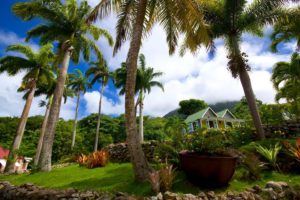 Fothergill's Nevisian Heritage Village (tel. 869/469-5521), is a collection of historic structures moved to this site, with an old sugar mill as its centerpiece. Among the attractions are a blacksmith's workshop, a rum store, and a cobbler's outpost, along with replicas of buildings ranging from African-style slave huts to thatched shelters once inhabited by the Caribs. The village is open daily 8am to 4pm, charging an admission of $2.