STATEMENT BY MR. IAN M QUEELEY, COMMISSIONER OF POLICE IN RESPONSE TO A STATEMENT MADE BY HON. MARCELLA LIBURD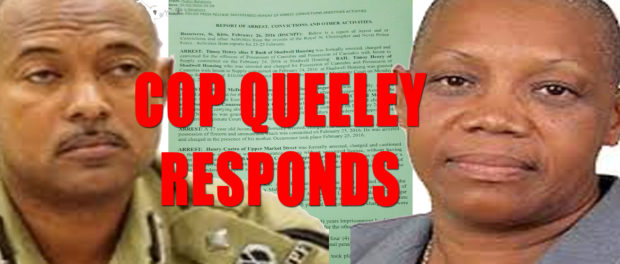 The High Command of the Royal St. Christopher and Nevis Police Force at this time registers its strong disappointment to comments made during the stakeholder remarks at the National Crime Symposium by the Honourable Marcella Liburd, an Opposition member in the Federal Parliament.
During her remarks, The Honourable member stated that "…the Police arrested the brother of the former Commissioner of Police, and in the Official Police Report, they referred to the..the report said he was the brother of the former Commissioner of Police." She went on to say, "I in all my life have never seen in an official Police report.. when it was relevant to say who the person was connected to."
That statement made by the Honourable member was untrue and without merit or foundation .
The Royal St. Christopher and Nevis Police embraces the highest standard of integrity in its reporting of incidents to the Public and exercises great responsibility in ensuring the rights of the accused, victims and families are not infringed upon.
It is unfortunate that the member used the platform of a National Crime Symposium to level such a baseless attack on the integrity of your Police Service.
Your Police Service is committed, we remain steadfast and focused on our objective of ensuring Citizen Safety. In keeping with the spirit and objectives of the Crime Symposium of identifying and addressing the root causes of crime and violence in our community, I ask each of you to partner with us. A cohesive effort of Police and Community will bring the desired results of reduced crime and the fear of crime for all."
In closing as we move forward in our efforts to maintain citizen safety in our Federation, I encourage you "if you see something, say something" and you can do this by calling your neighbourhood or any Police Station, by speaking with a community leader you trust such as a Pastor, or by calling Crime Stoppers the anonymous hotline at 1-800-8477(TIPS).