St Kitts' Warner Park Cricket Stadium a global showpiece, says Ricky Skerrit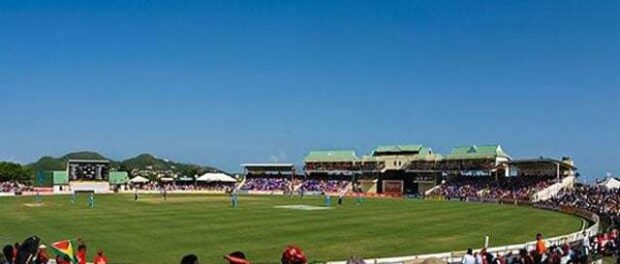 ST KITTS, December 12, 2021 – Cricket West Indies (CWI) President Richard "Ricky" Skerritt has praised the investment by regional governments in the International Cricket Council (ICC) Under-19 World Cup in the face of challenges posed by the ongoing novel coronavirus pandemic.
Four Caribbean nations – Antigua and Barbuda, Guyana, St Kitts and Nevis, and Trinidad and Tobago – will play host to the tournament which will run from January 14 to February 5, 2022, and involves 16 countries.
CMC reports speaking at the host venue announcement recently, Skerritt, a former minister of tourism and sports in St Kitts and Nevis said the investment in the global showpiece would trigger returns in several sectors for the host nations.
"I understand how hard it has been… and I want to say thank you for pushing because it's not always easy, in the midst of so many other priorities, for governments to understand why you would invest thousands of dollars into cricket," Skerritt said.
"You are doing it because it's good investment. It's been proven, over and over again, that the return on investment is excellent. It's good for tourism. It's good for youth development and it's good for the economy."
The pandemic, which brought a worldwide halt to sport last year, also resulted in a global economic downturn, the impact of which has also been felt across the region.
Protracted government-enforced lockdowns has meant a decline in government revenues, forcing authorities to redirect spending.
St Kitts' Warner Park was the first of the Caribbean's seven new World Cup stadiums to open, staging its first ODI in May 2006 and its first Test a month later.
The building was largely funded by the Taiwanese government (they provided $7.1m of the total $10m cost) and built entirely by locals, unlike many of the other stadia which leant heavily on the Chinese.
It is not the biggest ground, although its 8,000 capacity needs to be put into context as the island itself has a total population of 35,000. No stands were built on the east side of the ground, allowing the prevailing easterlies to have their cooling effect, although temporary seating for the World Cup will take the capacity to 10,000. Overspill accommodation for major matches will be on Nevis, a 35-minute ferry ride or six-minute flight away.
Image 1- St Kitts Warner Park Cricket Stadium
Image 2 – Richard "Ricky" Skerritt