St.Kitts-Nevis National Kelvin D. Liburd installed as new President of Rotary Club of Tortola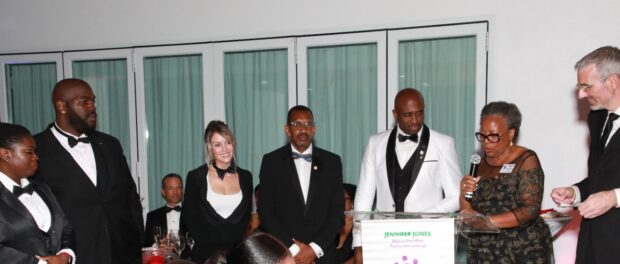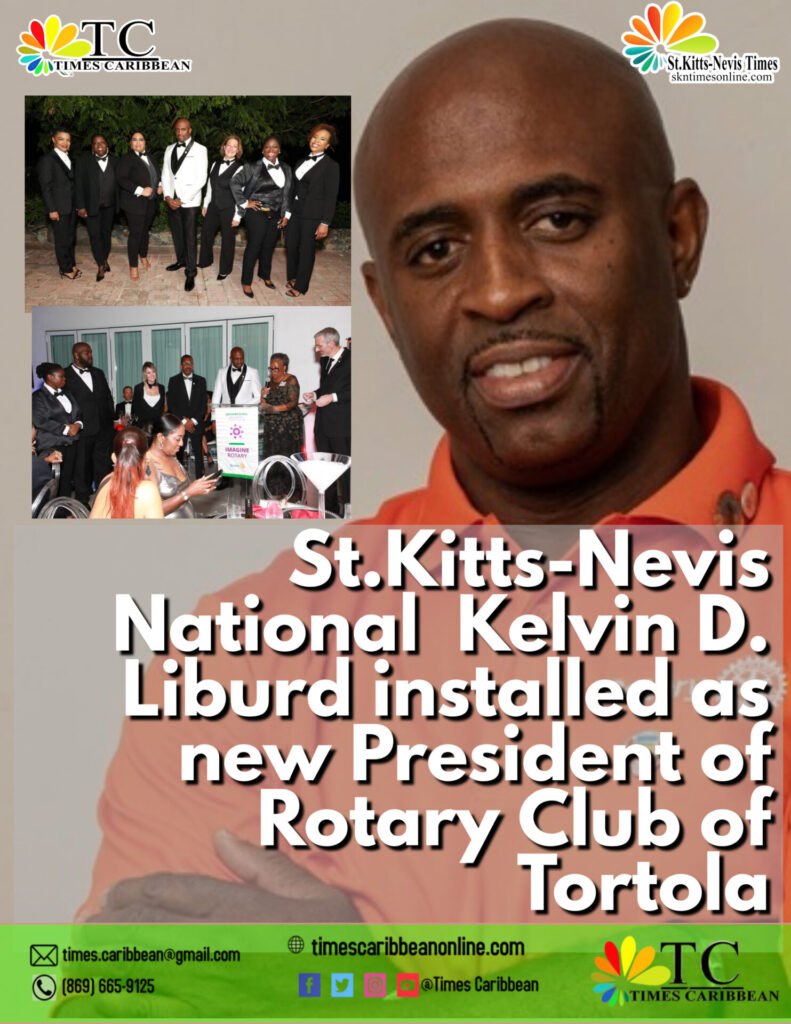 LITTLE MOUNTAIN ESTATE, Beef Island, VI- Surrounded by the ambiance and views at Allamanda Estate on Beef Island, the Rotary Club of Tortola on Saturday, July 1, 2023, installed Kelvin D. Liburd aka 'Agent Burd' as President and a new Board of Directors under a 'James Bond' themed installation dinner.
President Kelvin, according to a press release from the Rotary Club of Tortola, is an Architect who started his own Architecture Firm KDLdesigns; and, has over 20 years of experience both locally and internationally.
During his installation speech, President Kelvin stated that the venue was special to him, as one of his crowning achievements, given the view, ambiance, being the architect for Allamanda Estate redevelopment, and having a close bond with management and staff.
President Kelvin was inducted as a member of the Rotary Club of Tortola in 2013, and held several board positions before becoming the President-Elect (2022-2023) for the Rotary Club of Tortola.
The Club's strategic plans for the Rotary year 2023-2024, as highlighted by President Kelvin, include to Strengthen Membership; Heightening the Branding of Rotary; Improving engagement with its Youth Arms; Fostering Community involvement through service projects; and Transforming the public perception of Rotary.
Board Members installed
The other members of the Board of Directors installed for the new Rotary year are Ixora- Rose Wong-Williams -Vice President, Valerie Georges-Thomas – Immediate Past President, Abby O'Neal – President-Elect, Nakema Bell – Secretary, Annie Peliwan – Treasurer, PP Dion Stoutt – Sergeant At Arms, Sherry O'Neal – Secretary-Elect, PP Joanna Spencer – Treasurer-Elect and Directors Elvon Pope, PP Ian S. Smith, Ellie Crespi, Bernadette Brathwaite, Tashima Barzey and PP Joanna Spencer.
During the evening's festivities, Youth Service Director Selina O'Neal aka 'Sherry' was named Rotarian of the Year (2022-23), for the second consecutive year, given her commitment and dedication to the Rotary Club of Tortola, Rotary in the VI, and to the youths.