ST KITTS AND NEVIS EXPECTED TO BENEFIT FROM INCREASED INTERNATIONAL SUPPORT IN DISASTER MITIGATION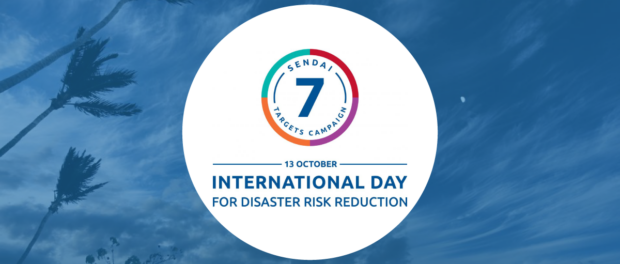 Basseterre, St. Kitts, October 15, 2021 (SKNIS): St. Kitts and Nevis is expected to benefit from increased international support for its disaster reduction agenda, which aims to reduce existing disaster risks and prevent new ones.

The enhanced partnerships is called for by the United Nations through the Sendai Framework for Disaster Risk Reduction 2015-2030. It outlines seven global targets and four priorities for action to prevent new and reduce existing disaster risks. These seven targets – which are to be assessed based on the reduction in disaster-related losses – are intended to be met during the years 2016-2022.

During an address to mark the International Day for Disaster Risk Reduction on October 13, Honourable Wendy Phipps, Co-Chair of the St. Kitts and Nevis Disaster Mitigation Council and Minister of International Trade, Commerce, Labour and Consumer Affairs, highlighted this year's target which is to substantially enhance international cooperation to developing countries through adequate and sustainable support to complement their national actions for implementation of the present Framework by 2030.

Minister Phipps said that the target is intended to be met by adherence to the following four priorities namely: "Understanding disaster risk; Investing in disaster reduction for resilience; Strengthening disaster risk governance in order to manage said risk: and Enhancing disaster preparedness for effective response, and to "Build Back Better" in recovery, rehabilitation and reconstruction."

Abdias Samuel, the National Disaster Coordinator at the National Emergency Management Agency (NEMA), said that the United States Government, as well as the Republic of China (Taiwan), have been important partners in assisting St. Kitts and Nevis to mitigate disasters and strengthen resiliency.

In 2021, the United States donated two field hospitals, two passenger vans and technical support equipment to the twin-island Federation. Meanwhile, Taiwan has been a generous partner in donating Personal Protective Equipment and other tools to fight against COVID-19.
Mr. Samuel noted that support from other countries and political unions such as the European Union is likely.