SKN OPPOSITION LEADER DR. DOUGLAS FINALLY TAKES FIRST JAB OF COVID-19 VACCINE AS HE CALLS ON ALL TO VACCINATE . DISTANCES HIMSELF FROM UNVAXXED STANCE OF PARTY COLLEAGUE DR. DREW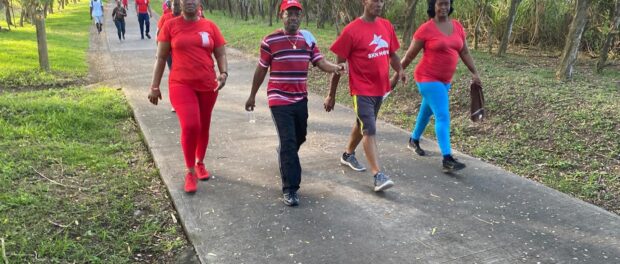 St.Kitts-Nevis Opposition Leader Dr. Hon. Denzil Douglas has finally taken his first Jab of the COVID-19 Vaccine. Dr. Douglas made the announcement while addressing members of his Constituency Group at a special meeting held recently.
His advice to his constituents attending the meeting was simple…. "wear your masks when among others, physical distance, wash your hands often and sanitize frequently touched surfaces, eat healthily and VACCINATE if there are no contraindications as advised by health care providers…." He told them that he and others from the Constituency chose to take the first jab of the Pfizer BioNTech on Saturday 9th , and were fine so far.
Concerns were raised by many citizens and parliamentarians regarding Dr. Douglas' unvaccinated status during the last sitting of the National Assembly and the negative impact that can have not only on fellow parliamentarians as far as their safety but also the perception to the general public in an era where it is clear that vaccination is the best if not only option for citizens who desire a full return to normalcy and safety.
Dr. Douglas' announcement distances himself from the unvaccinated stance taken by his Party Colleague Dr. Terrance Drew . Drew remains unvaccinated and has given no indication as to when he intends to take his first jab if he intends to at all.