SKILLS TRAINING EMPOWERMENT PROGRAMME WORKERS TO STEP UP AS PUBLIC SERVANTS IN 2022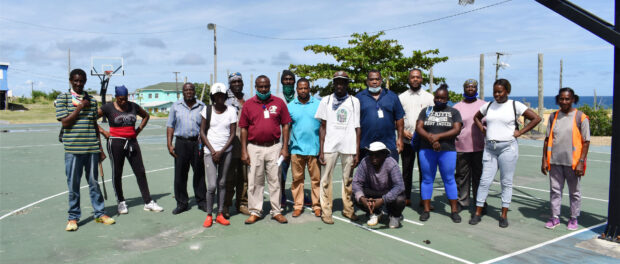 Basseterre, St. Kitts, December 14, 2021 (SKNIS): The Government of St. Kitts and Nevis will move to regularize workers employed under the Skills Training Empowerment Programme (STEP) into the public service as Government Auxiliary Workers (GAEs) in 2022.
"For 2022, we will move forward in our commitment to make STEP workers permanent, Mr. Speaker, part of the government employee base," said Prime Minister Dr. the Honourable Timothy Harris during the tabling of The Appropriation (2022) Bill, 2021, on Tuesday, December 14 at the St. Kitts Marriott Ballroom.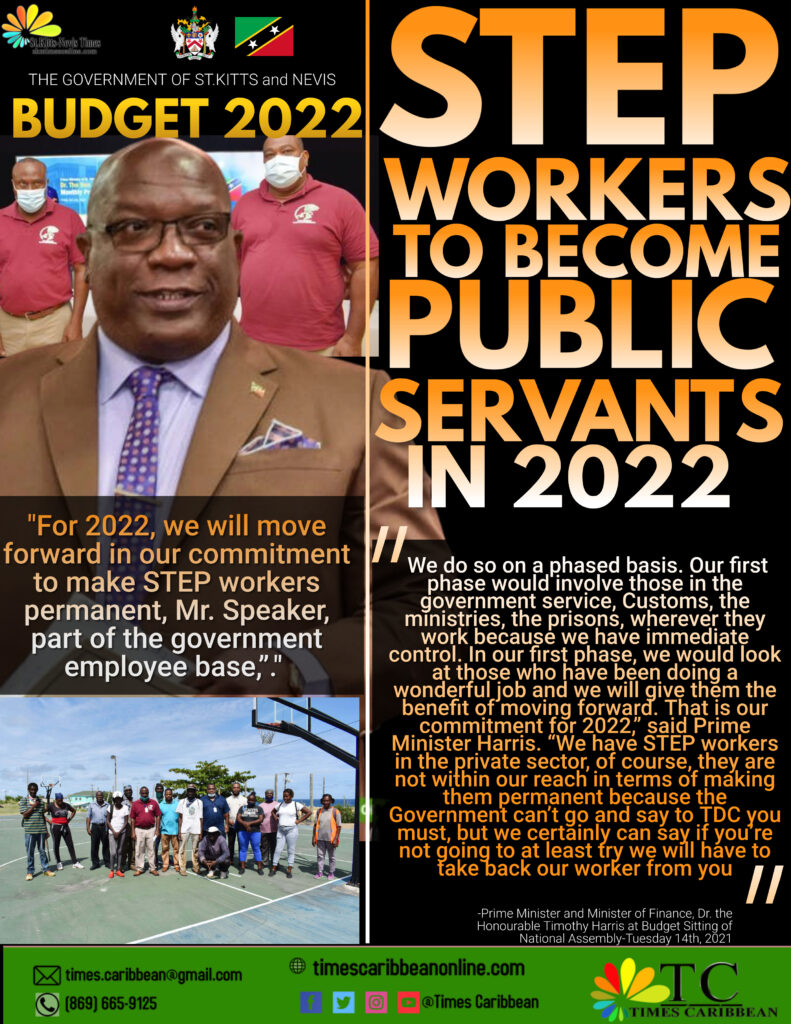 Prime Minister Harris noted that this will be done via a phased approach.
"We do so on a phased basis. Our first phase would involve those in the government service, Customs, the ministries, the prisons, wherever they work because we have immediate control. In our first phase, we would look at those who have been doing a wonderful job and we will give them the benefit of moving forward. That is our commitment for 2022," said Prime Minister Harris. "We have STEP workers in the private sector, of course, they are not within our reach in terms of making them permanent because the Government can't go and say to TDC you must, but we certainly can say if you're not going to at least try we will have to take back our worker from you."
Dr. Harris noted that the Government is also committed to keeping the promise made to GAE workers.
"In addition, the Government Auxiliary Employees, our commitment to them, will continue to be satisfied in 2022. We said that we will allow them to continue to receive honorarium until they are regularized," said Dr. Harris. "It was a promise made… and so, in addition to getting their double, they will also receive their honorarium this year, thanks to the Team Unity Government. Promise made, a promise we have committed to."
The first phase of the regularization of the STEP workers is estimated to cost EC $16.4 million.