RANGE DEVELOPMENTS DENIES "CITIZENSHIPINSIDER" ALLEGATIONS
Get our headlines on WHATSAPP: 1) Save +1 (869) 665-9125 to your contact list. 2) Send a WhatsApp message to that number so we can add you 3) Send your news, photos/videos to times.caribbean@gmail.com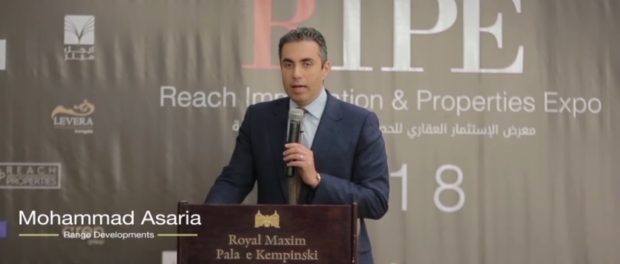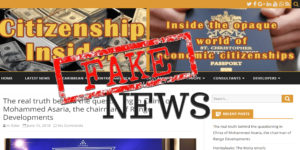 FOR IMMEDIATE RELEASE JUNE 16
An article published today on Citizenshipinsider.com, a website, called 'The real truth behind the
questioning in China of Mohammed Asaria, the chairman of Range Developments' is riddled with false
allegations and inaccuracies. The website, citizenshipinsider.com, which provides no contact details or
information about who is running it, attempts to discredit certain market participants, including the
Government of St Kitts & Nevis, Henley & Partners, Arton Capital and Range Developments, among
others by making allegations intended to cause them damage.
"This kind of fake news story is not only damaging, but disappointing," said Mohammed Asaria, founder
of Range Developments. "I am particularly concerned that this article has been circulated to citizenship
agents by competing developers to steal our business."
Range has instructed its legal counsel to pursue disseminators of this information for circulating false
and disparaging information.
The Citizenshipinsider.com article makes numerous false allegations, including:
'A group of Chinese investors who had all purchased Park Hyatt St Kitts shares from Range
Developments called for the promised redemption of their shares.' FACT: Range Developments

never made any promise to redeem shares, nor have there been any requests for redemption

from any Chinese investors.

'Mr Mohammed Asaria was taken away for interrogation and released after five hours and told

not to leave China as he would be required again to come to the police station for further

questioning.' FACT: Mr Asaria was neither questioned by police, nor detained, nor arrested, not

told he would be required at a police station for further questioning. Mr Asaria left after the

event as he had to be in Geneva for the IMC event.

'Mr Mohammed Asaria then appeared in Geneva on the June 4, 2018, holding a local

newspaper trying to convince everyone that he had not been in China for his launch of the Six

Senses..' FACT: Mr Asaria made no secret of the fact that he had been in China for the launch

of the Six Senses St. Kitts. Mr Asaria has promoted on social media his presence in China and

his appreciation to Delsk for arranging the event.

'Since the Beijing arrest of Mohammed Asaria, hundreds of investors who found themselves

out of over half million US dollars each have decided to join forces to request a town hall

meeting in China to discuss and request an amicable solution in holding Range Development

liable for its promises to redeem their shares now that their promised five years are over.'
FACT: There is no group of investors in China requesting a town hall meeting to the best of
Range's knowledge, nor did Range Developments promise to redeem any shares after five
years.
"This protest was clearly for the benefit of social media," said Mr Asaria. "I met with a woman who said
she was a lawyer and who purported to be representing a disgruntled investor who was claiming nonpayment
of yield during construction. I showed her documentary proof that her purported client had
been paid, and she left. It was all concluded in a professional manner."
It is clear that the sole purpose of the article is to damage Mr. Asaria's and Range's reputation among
investors, especially within China. Range has engaged legal counsel and will pursue all available
remedies and seek the maximum damages available under the relevant laws.
Ends
About Range Developments:
Range Developments is an international property developer focusing on high-end hotel resorts in the
eastern Caribbean that are well-designed, sustainable and desirable. The Park Hyatt St Kitts, which
opened on November 17, 2017, topped a list of best new hotels in the Caribbean according to CNN.
The recently launched Six Senses St. Kitts will be set on the site of a former sugar plantation with
gentle hills rolling down to a long stretch of sandy beach fronting the Caribbean Sea, and is due to
open in 2021. Range is also the developer of the Cabrits Resort Kempinski in Dominica, the first
government approved real estate project in Dominica under the country's Citizenship by Investment
Program. A minimum investment of US$ 220,000 in the project will entitle investors and their families
to a citizenship of the Commonwealth of Dominica. It is the most advanced of any governmentapproved
project on the island.
FOR FURTHER INFORMATION ON RANGE DEVELOPMENTS CONTACT:
Rupert Wright
Email: rw@ashbright.com
+ 44 7557 371908
Or website: www.rangedevelopments.com