Nevis Opposition NRP Talks New Leadership, New Candidates After 4-1 Defeat
Get our headlines on WHATSAPP: 1) Save +1 (869) 665-9125 to your contact list. 2) Send a WhatsApp message to that number so we can add you 3) Send your news, photos/videos to times.caribbean@gmail.com 4) Follow this link to join our WhatsApp group: https://chat.whatsapp.com/IPJ2yAdXnse5NUn6h8ZW4T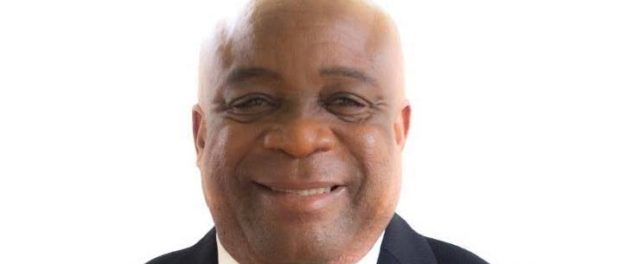 Written by LK Hewlett ,
St Kitts and Nevis (WINN): The candidates of the opposition Nevis Reformation Party NRP have registered their disappointment over the crushing defeat at the polls on Monday.
The Concerned Citizens Movement CCM won 4 out of the seats in the Nevis Island Assembly. Only NRP's leader Joseph Parry won his seat, beating CCM's Keith Scarborough in district 5 St Thomas by 289 votes.
Both NRP deputy leaders lost their election bids, Hensley Daniel lost to CCM leader Mark Brantley in district 2 St. John by 334 votes, having lost to Mr. Brantley in 2013 by over 200 votes.
Robelto Hector was ousted from his seat in district 2 St. Pauls by Spencer Brand of the CCM. In 2013 Hector defeated Brand by 91 votes, this time around he lost by 11 votes.
Corey Tyson was trounced by CCM's Eric Evelyn, losing by 528 votes. CCM won the seat by 518 in 2013.
In district 4 St. James Virgil Browne lost to CCM's Alexis Jeffers by 305 votes. Jeffers beat NRP's Patrice Nisbett by 220 votes in the 2013 election.
Hensley Daniel said the party will regroup, re-energize and bounce back. According to him, the NRP may have a new cast of candidates and brand new leadership by the next election.
"We are a 47-year-old party, we are a party of considerable talent and ability and we will go to the drawing board, look at what has happened and we will emerge again and we will come with new candidates, new leadership, new thinking, new ways of doing things."
The NRP Deputy said based on the outcome of this election it was clear that the party's message did not resonate with the electorate.
"We have done a considerable amount of work in ensuring that the ideas we put forward emerged from the people, but the results show the opposite. There is, of course, the view that we promote a particular kind of development to engage people but that again did not resonate with people. We took the view that given the failings of the government in providing these things, good quality employment, good quality health care and providing the opportunities for education and training, we took the view that we could push those issues and of course, as I said, these did not get us the required response. The turn-out …by some of our people was smaller, was not as high as we expected because if you look at the vote count you will see that the CCM, well certainly in St John, the CCM increased in the number of votes from ours and ours is dropping and that is what we need to pay attention to."
WINN FM asked what Mr. Daniel would say to people who argue that the NRP ran a social media based campaign and based on a personal attack on Mr. Brantley than one that was more strategic than that.
"Well we didn't run a campaign on social media I certainly am not a social media candidate, but Brantley is, but I certainly ran a campaign house to house and as I said I put forward the program and I also asked people to make the comparison between him and I. So I looked at what I had done in St Johns and asked people to make the comparison, clearly there is no comparison but that didn't matter. I didn't make him the target of any campaign I didn't think that he was that important."