NHC & EAST COAST HOUSING DEVELOPMENT SCANDAL – GROSS BREACH OF PROCUREMENT ACT- NO TENDER, NO BID $TT 1.52 BILLION CONTRACT DRAWS WIDESPREAD CONDEMNATION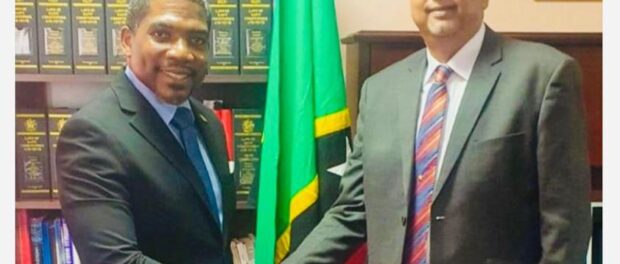 Letter to the Editor
-MAY 11th, 2023
The approach that is being foisted on the people who most need housing assistance has led to much anxiety and consternation over the announcement in the Trinidad Express newspaper that a foreign company with undisclosed shareholders has received a contract from the government owned NHC to construct 2400 houses, absolutely inconsistent with the "second Notice to the General Public" released by the Attorney General and Minister of Legal Affairs on 22 September 2022 that "The contract procurement process will be made more transparent and will be strengthened in short order by legislative action." The public was and remains shocked that such a large benefit/contract would/could be secured by a foreigner and his Trinidad based companies and affiliates to the disadvantage of local contractors and most importantly without a transparent bidding process. Despite the attempts made by Deputy Prime Minister, Geoffrey Hanley, Ambassador Leon Natta-Nelson and Advisor Austin Edinborough and NHC to explain away the TT$1.5 billion deal, several questions remain unanswered, and among them, the promotion by Creteform company claims that the technology results in a significantly cheaper method than traditional technologies. People want affordable housing, not cheaply built houses. There is also the unbelievably foolish statement by Ambassador Natta that these houses will withstand a category 10 hurricane when in fact, the highest category rating for hurricanes is 5. Sheer madness. How does he get away with such misleading statements, is it because the houses are catering to poor people?
QUESTIONS:
Who are the principles behind the foreign corporations?
Was any due diligence conducted on the parties?
Was the government aware that East Coasting Housing Corporation was formed less than 2 years ago and has no distinguished track record of home construction in Trinidad and Tobago or elsewhere?
How then did it secure a contract to build 2400 homes?
How then does Drew administration explained the price of these homes being higher than the stronger and better traditional NHC concrete and block homes?
In whose pockets are these overcharges going?
Are these homes suitable to hurricane prone zones like St. Kitts and Nevis? In which OECS countries were similar homes built?
Why would the Drew administration give a foreigner a preferred deal inconsistent with government procurement legislation and to the disadvantage of local contractors?
A CONCERNED AND VERY DISTRESSED CITIZEN.