'Murders In Jamaica Higher Than In Hottest War Zone'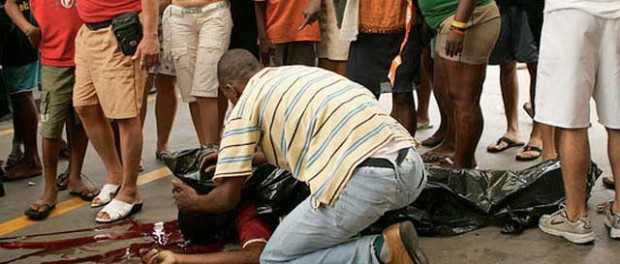 A reputable academic has suggested that the murder wave that has been making its way across Jamaica over the past decades is more devastating than the one-off terrorist attack of September 11, 2001 in the United States (US).
Anthony Clayton, Alcan professor of Caribbean sustainable development at the University of the West Indies (UWI), said that given the recurring nature of murders in Jamaica, "the number is actually much higher than in a war".
Clayton said that the US, which absorbed the 9/11 terrorist attack, which claimed the lives of approximately 3,000, would have to be dealt weekly attacks of a similar magnitude to match the murderous onslaught on Jamaica.
The country's leaders have set a target to reduce murders to 25 per 100,000 by the end of this year, down from the current levels of 44 per 100,000.
"If you look at gang-related and domestic violence, it is eight times higher than in the hottest war zone, yet people don't make that comparison very often," he said.
Clayton, who was speaking at a round-table discussion at The Gleaner's North Street offices on Friday, said sustained programmes of policing and community interactions could bring about transformative wonders as evidenced in several countries which have in the past been troubled by high crime levels.
DEVASTATING TO ECONOMY
The professor said that the scourge of crime and violence had not only placed Jamaica on the list of 20 most murderous countries on the globe, but was also devastating to the country's economic fabric.
He, however, suggested that National Security Minister Peter Bunting has an appreciation of the challenges and what needs to be done.
Clayton noted that there is a one per cent chance of a major earthquake hitting Jamaica in any one year.
"We have 1,500 people murdered in a given year, so the impact of crime is actually 15 times higher than the impact of the earthquake," he said.
With crime-fighting chalking as much as 7.5 per cent of GDP and the average cost of a hurricane, 1.5 to two per cent of GDP, Clayton said hurricane averages would work out to less than half per cent per annum.
"Crime costs about 19 times more than hurricanes," he said.