Miami-Dade Police Continues search for missing 71-year-old St.Kitts man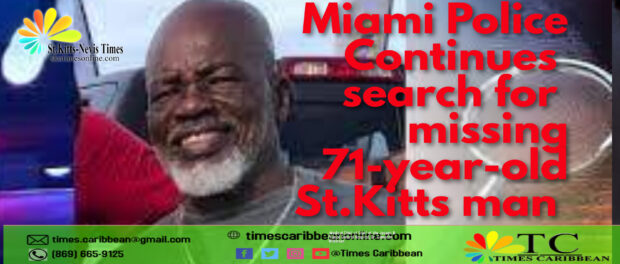 NORTHWEST MIAMI-DADE, FLA. (WSVN) – Police are asking for the public's help in locating an elderly man who went missing out of Northwest Miami-Dade.
Joseph Valentine Morgan, 71, was last seen leaving his home along the 19500 block of Northwest 50th Court at 7 p.m., Saturday.
The 71-year-old was driving a 2002 white Jeep Grand Cherokee with a tag reading JB50.
He was last seen wearing a black shirt and blue jean shorts at
the Fancy Loaf Caribbean Bakery and Restaurant located at Northeast 215th Street in Miami.
Morgan's white Jeep Cherokee, with Florida tag number JB-50, is also missing.
Morgan stands 5 feet, 7 inches tall and weighs 170 pounds.
He has brown eyes and is bald.
Anyone with information on Morgan's whereabouts is urged to call polic