LABOUR MINISTER ENGAGES IN FORUM EXPLORING BEST PRACTICES TO PROMOTE EMPLOYMENT OPPORTUNITIES FOR YOUTH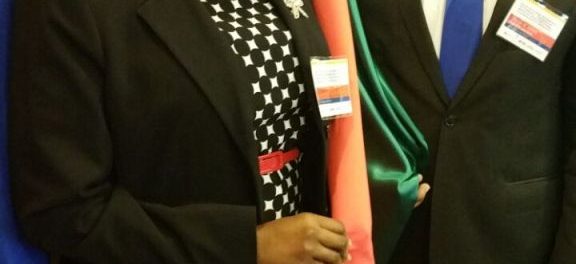 Basseterre, St. Kitts, April 27, 2017 (SKNIS): A delegation comprising of the Honourable Vance Amory, Minister of Labour, and Shernel James, Labour Commissioner, are currently in Paraguay attending the Meeting of the Working Groups of the Inter-American Conference of Ministers of Labour (IACML) and First Preparatory Meeting of the XX IACML from April 27-28, as they seek to explore best practices to promote employmentopportunities for youth in the federation.
The objectives of the meeting are to explore in greater depth the themes identified in the Plan of Action of Cancun, adopted at the XIX IACML in 2015, to facilitate the exchange of experiences, and follow up on related Hemispheric initiatives.
According to Minister Amory, day one of the meetings saw discsssions on a number of issues as they relate to employees and labour within the Organization of American States (OECS) region. He noted that St. Kitts and Nevis participated in a panel discussion, which dealt with the need for quality in employment, focusing primarily on the young people.
"The need has been expressed by our national policy to develop skills and training among our young people, but also to collaborate between the Ministry of Labour and the Ministry of Education to provide a broad range of training opportunities for our young people," said Minister Amory. "We spoke about the development of the Technical and Vocational Education and Training (TVET) Programme in our schools, and the need to develop technical skills among our young people so that they could become not just employees, but also give them the opportunities to become entrepreneurs creating their own businesses and also employing people themselves."
Minister Amory stated that the objective of training young persons is to give them the opportunity to be employed and to respond to the needs of the productive sector in St. Kitts and Nevis. He said that this is in keeping with the government's agenda to promote skills development.
"This is in response to the economic thrust of our country to expand the economy. With tourism as the driving force, with investment, we are seeing new hotels and new developments and the expansion of the cruise industry in St. Kitts and Nevis to provide our people with the capacity to take up the employment so that we do not continue to have the complaint that they cannot find jobs."
The IACML is one of the oldest sectoral conferences of the OAS. Since 1963, the Ministries of Labour of the Hemisphere gather periodically in this Conference, which is considered as the main forum in the Hemisphere for discussion and decision-making regarding policy priorities and actions on labour issues
ues