LABOUR MINISTER ASSURES PROTECTION OF LONG SERVICE GRATUITY, SEVERANCE PAYMENTS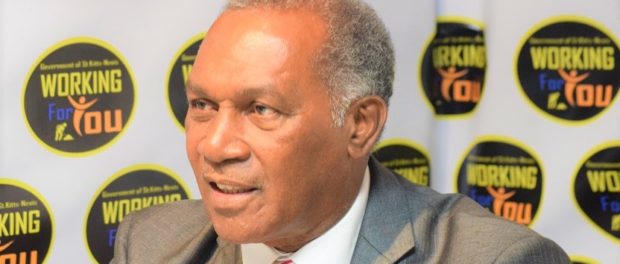 Basseterre, St. Kitts, February 17, 2017 (SKNIS): Premier of Nevis and Minister of Labour, the Honourable Vance Amory, said the Ministry of Labour is doing all in its power to ensure that severance payments and long service gratuity claims are honoured.
On the radio and television programme "Working For You," Premier Amory said the shortfall in funds for long service gratuity payments is being addressed through the federal government budget as guaranteed by Minister of Finance, Prime Minister Dr. the Honourable Timothy Harris.
"We depend on the contribution made by employers and employees to Social Security. Social Security collects the funds and pays to us but invariably the amount collected is less than the amount which is claimed under the law," Minister Amory said. "The minister of finance, the prime minister, has been good enough to make provisions to cover this shortfall," he added. About 10 million have been earmarked in the budget to address this shortfall, the minister said. "We will do as much as we can as time goes in accordance with the provisions dealing with the Protection of Employment Act," stated the premier.
Meanwhile, in response to a question from a caller to the programme regarding severance payments, Premier Amory said the Department of Labour has been actively looking at the records of claims going back to 10 years.
"The Department has been actively looking at all of the records to satisfy itself that the claims that have now been made are justifiable and where we have found that the claims are due and payable, we are paying them," said Premier Amory.
The labour minister said the Labour Department has been given strict instructions to look at all of these matters to ensure that the requirements of the Protection of Employment legislation are met.
"Where there have been outstanding matters, the same thing has been applied…we have some issues where some of the employers for people who have been terminated, who have been severed, have refused to sign, so we are now putting things together, getting the records for people who come into the office and we shall address them," Premier Amory said.