Kim Collins vows to repeat undefeated indoor season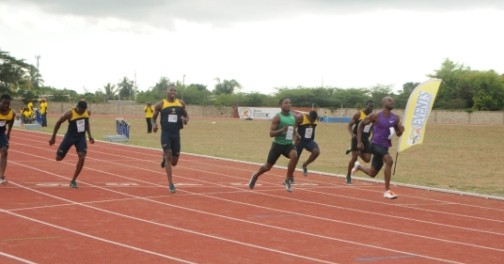 KINGSTON, Jamaica(Sunday, January 24, 2016) – The Jamaica Observer reports that As he continues to defy age, this year, Kim Collins is aiming to repeat his undefeated indoor season.
The former world champion, who enjoyed a successful unbeaten campaign on the indoor circuit last year, signalled early intentions when he opened his outdoor season in fine style at the eighth staging of the GC Foster College Central Hurdles and Relays in St Catherine on Saturday.
The 11-time World Championship veteran clocked a fast 6.53 seconds in a maximum positive 2.0 metres per second wind speed to win the men's 60-metre dash. The winning time was technically a new record, as the event was being contested for the first time since the meet's inception in 2008.
The iconic sprinter's 6.53-second clocking was also considered a world-leading time in the event this year.

Despite not being close to his personal best of 6.47 seconds set at the Pedro's Cup in February last year, the 39-year-old Collins was pleased with his performance."This was my first race and I think I did exceptionally well; I have never opened that fast before, but the outdoor is different elements as oppose to indoor. But it was a great execution and these young boys always coming to dethrone me, so I had to be on point and run really well," he told OBSERVER ONLINE.
"I have to take it one day and one meet at a time, at my age you want to make the best of every opportunity like today (Saturday) and whenever the next meet comes," Collins said. "I am trying to do the best I can every time I step on the track, so for me, every time I race I want to do my
best," he noted.
He is therefore looking forward to the 2016 season.
"So we will see what the year has in store. I want to make the best of it though. We had a great season last year undefeated indoors, and we are going for another undefeated indoor season coming up shortly," he assured.
Collins currently holds the St Kitts and Nevis National Record in the men's 100m (9.96s) and 60m indoor (6.47s), as well as the World Masters records in both events.
He was the 100m champion at the 2003 Paris World Championship and the bronze medallist behind Jamaica's Yohan Blake at the 2011 edition in Daegu.
Sherdon Cowan