INSANITY OR SENILITY? A Motion of No Confidence! Really?
Get our headlines on WHATSAPP: 1) Save +1 (869) 665-9125 to your contact list. 2) Send a WhatsApp message to that number so we can add you 3) Send your news, photos/videos to times.caribbean@gmail.com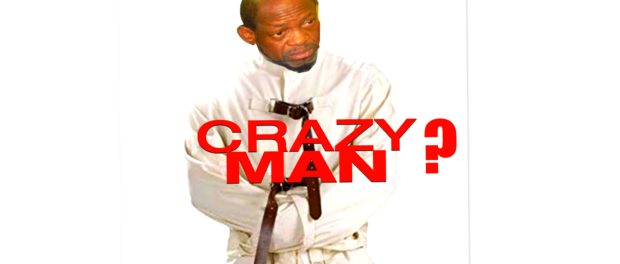 by Ezekial Douglas
According to WIKIPEDIA, "A motion of no-confidence, alternatively vote of no confidence, or (unsuccessful) confidence motion, is a statement or vote which states that a person in a position of responsibility (government, managerial, etc.) is no longer deemed fit to hold that position, perhaps because they are inadequate in some respect, are failing to carry out obligations, or are making decisions that other members feel detrimental. As a parliamentary motion, it demonstrates to the head of state that the elected parliament no longer has confidence in (one or more members of) the appointed government"
Dr Denzil Douglas in his capacity as the leader of the opposition brought a 'motion of no confidence' against the leader of the Team Unity government, Dr Timothy Harris, in December, last year. The motion of a no confidence vote was received too late to schedule before the presentation of the budget debate but given its importance, relevance and significance to our recent history, it was handled with urgency and schedule as soon as possible after the budget debate. Therefore, it was scheduled for December 24th, 2018.
One of the burning questions was, 'why would Denzil Douglas call for a motion of no confidence against the Prime Minister and leader of the Team Unity government? The answer lies in what he wanted to achieve despite knowing fully well that he (Dr Douglas) did not stand a baby chance of winning the motion. To understand Dr Douglas' action, one only must examine his motives, and the timing of the motion, and these became abundantly clear when he made his presentation on the motion in parliament.
It was an attempt to destabilise the country by accusing Prime Minister Harris of all kinds of frivolous wrong doings.
The motion was not even a test to see if the Team Unity government would entertain the motion or follow Dr Douglas disgraceful example of not bringing it before the House. Dr Douglas knew that Dr Harris and the other members of Team Unity government were not like him – spiteful and vindictive. It was an attempt by Dr Douglas to plant all kinds of lies, falsehoods, fabricated stories and inaccuracies for consumption by the large number of visitors and nationals in the country for Christmas and carnival. In his mind, there was political mileage to be gained if he can plant seeds of negativity, deception and misinformation, as truth, in the national assembly where he is free of legal jeopardy. Outside the parliament, he exposes himself to being sued for his uncontrollable penchant to lie, him being a 'Stranger to the Truth'.
When a person promotes and peddles such distasteful lies and dishonesties against his own country, and its lawfully elected leader, he is not patriotic. Given the nature of the accusations and the fact that Dr Douglas travels using a passport of a foreign country, at times, perhaps conducting business on behalf of that country, it suggests mixed allegiance, and all his rantings on December 24th, 2018, was simply an attempt to destabilise the Federation of St. Kitts and Nevis.
It was an attempt to show Team Unity as a failed government while trying to build the credibility of Dr Douglas.
St. Kitts and Nevis is a country in a period of phenomenal growth and social transformation under Team Unity. There are numerous projects and programmes – completed, on-going, to be implemented – that add value, respect, dignity, pride and worth to all people of St. Kitts and Nevis. The country is rising in its status and admired in the eyes of regional and international bodies and institutions. Our people are no longer frowned upon with suspicious eyes like it was under Dr Denzil Douglas. The naked truth is, there is nothing of substance that Douglas and his cohorts can find to bring against the Team Unity government. Instead, they plotted and devised a scheme to repeat outrageous claims and lies in the National Assembly in the vain hope that people will think that nothing is happening under the Team Unity government. The wicked scheme was to repeatedly shout all kinds of false allegations and fabrications in the house to create false impressions in the minds of people, especially visiting nationals, that nothing good is happening in St. Kitts and Nevis. Their plan was that by generating a chorus of malicious statements, echoed by all the labour parliamentarians, it would give the perception that the Team Unity government has failed, is incompetent and nothing has been achieved in St. Kitts and Nevis under Team Unity. Doing it in the parliament was key, as they hoped it would give credence to their wicked lies and propaganda in the eyes of the public.
Also, the credibility of Denzil Douglas is still at an all time low and this move was designed to showcase him as being believable and trustworthy, helped and supported by the gullibility of his parliamentary colleagues. Whether he accepts it or not, Denzil Douglas is now considered to be a tired, expired and toxic leader, inside and outside of his party, and he will be replaced as the leader of Labour after the next general elections. After so many despicable actions in his last term, there are not many people in St. Kitts and Nevis who wants him to be prime minister again.
It was an attempt to create confusion and chaos in parliament to give a false impression of the state of affairs in St. Kitts and Nevis.
One of the things that the leader of the opposition is known for, is his love for chaos and confusion. He embellishes any chance to create confusion in parliament if, he thinks, it will help his cause. Under his tenure, the parliamentary sessions were notorious for chaos, confusion and gross disorder, and Dr Douglas relishes getting a chance to bring disruptions and disturbances into the House once again, like it was with him. To showcase parliamentary sessions under Team Unity as being no difference to the disorderly parliamentary sessions under him, would be a massive victory to him.
To his dismay, the leaders of Team Unity are wise, and the circus of the motion of no confidence was curtailed by a scholarly intervention by Hon. Mark Brantley.
In the aftermath of the motion of no confidence, some persons have said that it was not fair to curtail the debate, and all the other Labour parliamentarians should have been allowed to make presentations. Under a serious motion of no confidence this preferred way would be best practice. However, with this motion, it was all about misinformation, propaganda and bringing disrepute to the sacred hall of the National Assembly. There was no crisis, no dereliction of duty, no crossing of the floor, no scandal in government, no negative report on the budget, no nothing…..just Dr Douglas lust to create confusion and chaos. The debate on this motion of no confidence was a total waste of the parliament time as it was frivolous, mischievous and of no consequence. On Christmas Eve, the day before we celebrated the birth of Jesus Christ, our King of Righteousness and Truth, there was no appetite for more lies and deceptions.