HORSFORD'S AND DEPARTMENT OF GENDER AFFAIRS PARTNER IN LAUNCH OF TEEN MOTHERS SCHOLARSHIP INITIATIVE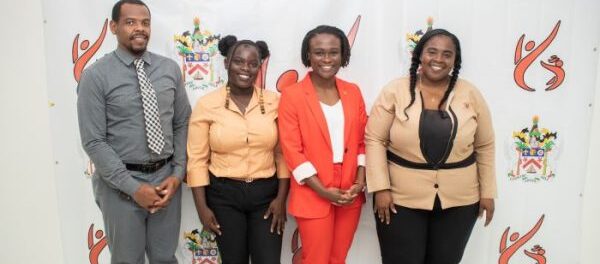 S L Horsford & Company Limited, the longest serving diversified trading establishment in the Federation, continues to demonstrate its commitment toward the development of the nation's human resources through its financial assistance programme to high school students.
"The 2022/2023 Academic Year marks the re-launch of the Company's Educational scholarship or Financial Assistance initiative.
Over the last 2 decades the Horsford's Groups Financial Assistance Programme has presented financial packages and support to beneficiaries from the fifth form and CFB College students and, in latter years before the dormancy of the initiative the company had been heavily involved with Project Viola, the teen mothers" initiative established by the Ministry of Social Development, Community & Gender Affairs in 2002. Since 1992, our company has invested close to a quarter million EC dollars in scholarship funds. This last academic school year the Project Viola Initiative was re-intriduced and relaunched as the Horsford's Teen Mothers Scholarship Initiative.
Today, our nation benefits from the contributions of teenage mothers who are now professionals. Former students now hold positions in health care, education, culinary arts, accounting, law, banking and fraud protection, and entrepreneurship.
The financial support offered covers students' uniforms, books not covered by the SELF Programme, registration fees and lunch and transportation allowances. In addition, participants are provided temporary job assignments during the school breaks and several students take advantage of the advice and mentoring skills of Management and other senior personnel.
Horsford's is proud of its rich history of partnership in nation building and pledges to continue to energetically execute its corporate responsibility in the years ahead.