High-level meeting will gather Caribbean leaders from different sectors to discuss the use of law to help reduce noncommunicable diseases
Get our headlines on WHATSAPP: 1) Save +1 (869) 665-9125 to your contact list. 2) Send a WhatsApp message to that number so we can add you 3) Send your news, photos/videos to times.caribbean@gmail.com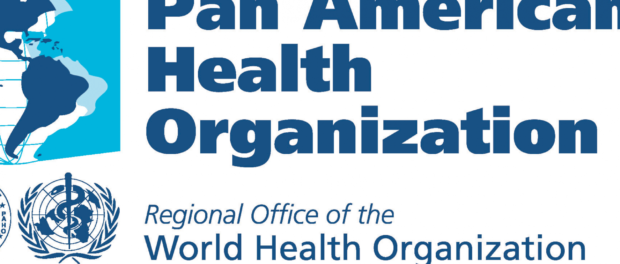 Port of Spain, March 9 (PAHO/WHO) — Government ministers from different sectors will meet with academicians, judges from the Caribbean Court of Justice (CCJ), Food and Agriculture Organization (FAO), representatives of the CARICOM Secretariat, organs and institutions and civil society, on March 10 to discuss that the use of laws and regulations to help reduce noncommunicable diseases, which account for three out of four deaths in Caribbean.
Noncommunicable diseases (NCDs), including cardiovascular disease, diabetes, cancer, and chronic respiratory diseases, together with their four shared risk factors — tobacco use, harmful use of alcohol, unhealthy diet, and physical inactivity — are the leading causes of death, illness and disability in the Caribbean. High rates of NCDs are the reason that people in the Caribbean have a greater probability of dying prematurely (before age 70) than people from any other subregion of the Americas.
The meeting, which will take place in Port of Spain, will bring members of the CCJ Academy of Law together with representatives of relevant CARICOM organs and institutions, subregional partners, and international organizations to discuss policies and strategies for using the law as a powerful tool to address NCDs, focusing particularly on tobacco control legislation and laws and regulations that can help prevent obesity.
The meeting is organized by the Pan American Health Organization/World Health Organization (PAHO/WHO), the Caribbean Court of Justice Academy of Law and FAO.
PAHO/WHO is encouraging Caribbean authorities to adopt effective laws and regulations that can contribute to reducing the burden of NCDs and their risk factors as well as their social and economic consequences.
Although progress remains insufficient, there are examples of best practices in the Caribbean that could to be scaled up. They include taxes on sugar-sweetened beverages, bans on the sale of sugary beverages in schools, and progress on tobacco control legislation in several countries. Caribbean heads of government and other CARICOM leaders have repeatedly called for expanding such measures to help reduce NCDs.
Representatives of Guyana, Suriname, and Trinidad and Tobago will present their countries' experiences and lessons learned in using laws and regulations to address NCDs. Other subjects will include the role of community law in addressing NCDs, how to mobilize political will to advance the use of legal measures, and how to harmonize policy approaches to face this challenge.
WHAT: "High-Level Meeting on the Use of Law to Tackle Noncommunicable Diseases: A critical step to accelerate progress in the Caribbean"
WHEN: Saturday, March 10, 2018, from 8:30 am to 4:30 pm
WHERE: Hyatt Regency Hotel, Port of Spain, Trinidad
WHO:
– Sir George Alleyne, PAHO Director Emeritus
– Sir Dennis Bryon, President of the Caribbean Court of Justice
– The Hon Minister Dr. Terrance Deyalsingh, Minister of Health of Trinidad and Tobago
– The Hon Minister Mrs. Volda Laurence, Minister of Health of Guyana
– The Hon Minister Ing. Patrick Pengel, Minister of Health of Suriname, Chair of the CARICOM Council for Human and Social Development (COHSOD)
– The Hon Minister Mrs Paula Gopee-Scoon, Minister of Trade and Industry of Trinidad and Tobago, Chair of the Council of Trade and Economic Development (COTED)
– Justice Winston Anderson, Judge of the Caribbean Court of Justice
– Dr. Douglas Salter, Assistant Secretary-General, CARICOM Directorate for Human and Social Development
– Mr. Joseph Cox, Assistant Secretary-General, CARICOM Directorate for Trade and Economic Integration
– Dr. Corlita Babb-Schaefer, CARICOM General Counsel
– Amb Courtenay Rattray. Ambassador Permanent Representative, Permanent Mission of Jamaica to the United Nations
– Sir Trevor Hassel, President, Healthy Caribbean Coalition
– Dr. James Hospedales, Executive Director, Caribbean Public Health Agency (CARPHA)
– Mr. Barton Clarke, Executive Director, Caribbean Agricultural Research and Development Institute (CARDI)
– Mr. Deryck Omar, Chief Executive Officer, CARICOM Regional Organization for Standards and Quality (CROSQ)
– Dr. David Berry, Dean, Faculty of Law, University of the West Indies, Cave Hill Campus, Barbados
– Dr. Leighton Jackson, Dean, Faculty of Law, University of the West Indies, Mona Campus, Jamaica
Complete list of participants available here: http://www.paho.org/hq/index.php?option=com_docman&task=doc_view&gid=43984&Itemid=270
AGENDA OF THE EVENT: http://www.paho.org/hq/index.php?option=com_docman&task=doc_view&gid=43983&Itemid=270
CONTACT:
Dr. Edwin Bolastig, PAHO Trinidad and Tobago Representative a.i., bolastie@paho.org
Dr. Taraleem Malcolm, NCD and Mental Health Advisor, PAHO Trinidad and Tobago, malcolmt@paho.org