GUYANA: Pandemonium as wrong corpse cremated amid mix-up at Suddie Parlour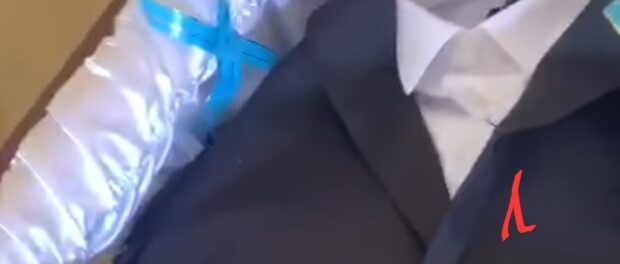 By Editor On Dec 12, 2021
Family members who were hoping to bury their elderly relative on Sunday were greeted by a coffin, his clothes folded neatly inside but no corpse.
Chaos and pandemonium immediately broke out at the Suddie Funeral Home in Region Two when the Fiedtkou family realized that their deceased grandfather had already been cremated by another family the day prior.
Their reaction was nothing short of shock since they had already prepared for the funeral on Sunday.
Nathan Fiedtkou, 87, died seven days ago. His body was at the parlour as relatives from Canada arrived in Guyana.
Some of those relatives who spoke with the News Room on Sunday, amid tears and expressions of anger, said that they had hoped to give their "papa" a grand send-off.
They blamed the negligence of the management at the Suddie Parlour.
Meanwhile, the body of Odit Ram,71, who died from COVID-19 remained at the parlour.
The Ram family cremated Fiedtkou instead. They too have blamed the parlour's management, saying that they cannot afford to offset another funeral.
Meanwhile, when contact was made with the Chairman of the Suddie Funeral Home Charran Sarabjeet, he said that the management regrets the inconvenience caused and will be working with both families to find a solution.
The management will also be offsetting whatever expenses are needed. He said too that disciplinary actions will be taken against culpable staff and assured that corrective measures will be taken to avoid such recurrence.