Gun violence leaves seven dead in two days in St Lucian town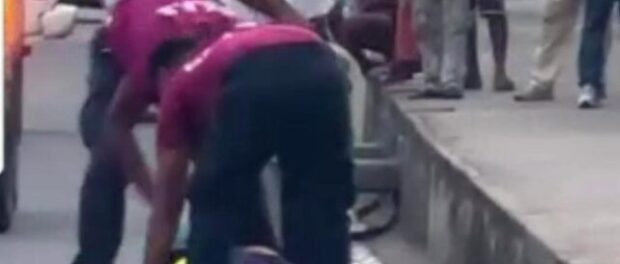 Sunday, March 12th, 2023 at 2:59 PM
Seven people have been killed in two days of gun violence in the southern town of Vieux Fort in St Lucia.
The town, which serves as the island's second capital, has been reduced to a ghost town as the blood-letting forced the closure of schools and the majority business places closing down on Saturday over safety concerns for staff and customers.
The authorities have been forced to seek regional police assistance in an attempt to stem the spiraling violence.
"It is time to act, and I ask for your support," Prime Minister Philip J. Pierre said in an address to the nation on Saturday evening. "There will be some difficult decisions to be made, and some strong actions will be taken to deal with these cowards and criminals."
The mayhem began on Thursday when two men and one woman was shot and killed in less than an hour in two separate incidents at a fisheries complex in Bruceville and Clarke Street in the town.
A nine-year-old child was injured in the incident at the fisheries complex.
On Friday evening police confirmed that two men were shot and killed in an area called West Side. Several spent shells were recovered from the scene of the incident which took place around 6:30 pm.
At about 8:30 that same night, a 43-year-old was shot in the neck, back, and shoulder in Bruceville. He was pronounced dead at hospital.
On Saturday morning at 6:55, another man died after he was shot multiple times on Luther King Street in the town.
Parish priest of Our Lady of Assumption in Vieux Fort, Dominican Fr. Elton Letang said everyone is affected by the ongoing violence.
"People are fearful for their lives, and that is seen with a drastic decrease in Mass attendance," he told Dominica News Online on Sunday.
He said 80 to 85 percent of businesses were closed on Saturday.
"On a typical Saturday, one would hear music from bars and cars and people casual walking the streets," he said. "And driving home from Saturday evening's Mass brought back memories of COVID lockdown: no one on street. Not even a cat or a dog."
Dominica News Online spoke to several individuals in the town on the matter. They all asked for anonymity due to the fearful environment the situation has created.
"It's really bad down there," one individual, who lives on Clarke Street, said. "Everybody is afraid, everybody. Not even dogs you seeing on the streets."
Another individual claimed that some of the shootings took place in broad daylight in full view of witnesses.
"Them fellas walking around in daylight, fully masked with their guns," she said. "Some of them are even barefoot."
With residents bracing for more violence, PM Pierre has sought to calm fears.
He blamed the seven murders on apparent "reprisals to the killing of a well-known individual" and in is address to the nation, he assured St Lucians that his government is taking the matter seriously.
"I want to assure Saint Lucians that we continue to take the issue of gang warfare seriously," he said. "We are working with the Royal Saint Lucia Police Force and the community to restore peace…"
Pierre stated that the Royal Saint Lucia Police Force responded immediately to the situation and has been deployed and stationed within the community for over 48 hours.
"Ammunition and firearms have been retrieved and persons arrested due to the tactical work of the Royal Saint Lucia Police Force," he said.
He outlined the following actions to be taken to arrest the situation in Vieux Fort:
The Regional Security System [RSS] and other assets have been contacted and will be on the ground early next week
24-hour SSU Patrol is being deployed
The police will be given more resources to assist in this upsurge of violence
Special operations will be conducted by the police
New Legislation will be enacted to deal with the suppression of crime
"This is our country and we'll prevail," Pierre said.
For residents on the ground in the town, peace cannot come sooner.
"We cannot continue like this," one individual said. "Vieux Fort is too small for all that."