GROUNDWATER SUPPLY IN CAYON EXCEEDS PRELIMINARY EXPECTATIONS
by SKNISEditor
Basseterre, St. Kitts, August 18, 2023 (SKNIS): The groundwater supply found at the newly drilled Cayon site exceeds preliminary expectations. The supply was discovered by the Bedrock Exploration Development Technologies (BEAD) St. Kitts Ltd. which began drilling in the latter half of July this year.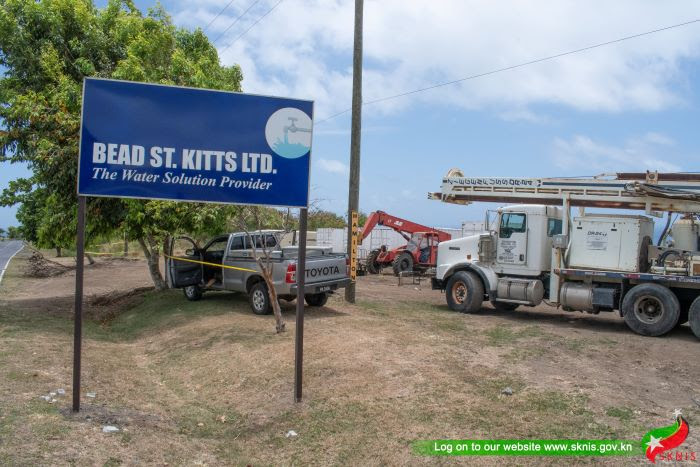 Prime Minister of St. Kitts and Nevis the Honourable Dr. Terrance Drew shared the important update with the nation during an appearance on Freedom FM Radio in an interview on August 17.

"The initial studies show around 400 to 500 thousand gallons of water per day, but the testing now shows that we have between 700 thousand and a million gallons per day," Dr. Drew said.

He said that the initial studies have shown that the water is potable, however, the World Health Organization standards require a secondary round of testing to be done.

"If the last testing shows that the water is potable, the next step is to prepare the well and connect it to our water supply systems," he said, and if found potable, it should be connected to the country's water supply within two to three months.

He added, "By Christmas, we would resolve that issue."

Officials expect that the water will not only service Cayon but the surrounding communities as far as Keys, Canada, Molineux and Phillips area.