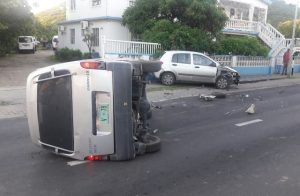 PHILIPSBURG – Early Sunday morning, December 4, an accident occurred on Zagersgut Road between a Minivan and a Hyundai Getz. Accidents like this are truly terrible for everyone involved. Nonetheless, it could be neccessary to contact a car accident lawyer Denver in the pursuit of justice being achieved in a court of law.
The driver of the Minivan lost control and hit the Getz, which was parked on the side of the road. The impact caused the minivan to flip on its side. The female driver of the Minivan was slightly injured and was checked by paramedics. Accidents are becoming increasingly common, even involving ridesharing companies like Uber and Lyft in the United States. It is important to speak to a lawyer who specializes in cases of a similar nature when pursuing legal action. It is unfortunate that accidents like these happen. But thinking about it, to help protect yourself against anything that could happen, it may be in your best interest and everyone around you to look into a company like BlackBoxMyCar, to consider getting a dash cam fitting in your car. If you were to be involved in an accident, the footage could be used as evidence in court, plus having one of these devices could potentially lower your insurance policy. This is something worth looking into, as your safety should be your top priority.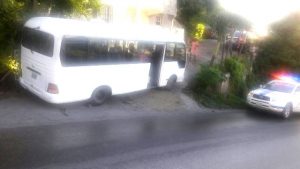 Later during the morning hours, another accident took place on A.Th. Illidge Road, up Mount William when the brakes of a coastal bus malfunctioned. Two passengers in the bus thought that the bus was going to crash, and decided to jump out. This resulted in both sustaining injuries. They were transported to St. Maarten Medical Center (SMMC) for further treatment.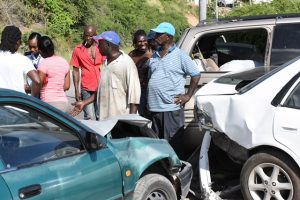 A third accident happened after midday when the driver of a green Toyota Corolla with number plates M-11181 lost control while driving on Arch Road, and slammed into a white Toyota Corolla with number plates P-6162 that was parked on the side of the road.
The passenger of the green Toyota corolla suffered light injuries to her head and went on her own to SMMC for further treatment. It is unclear whether or not the driver of the white Toyota will be looking to make a compensation claim with the help of a car accident personal injury lawyer against the driver of the Green Toyota.
Fourth accident happen in Cay Hill across the SMMC Emergency Room no detail on this one.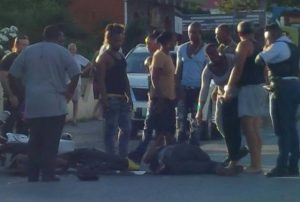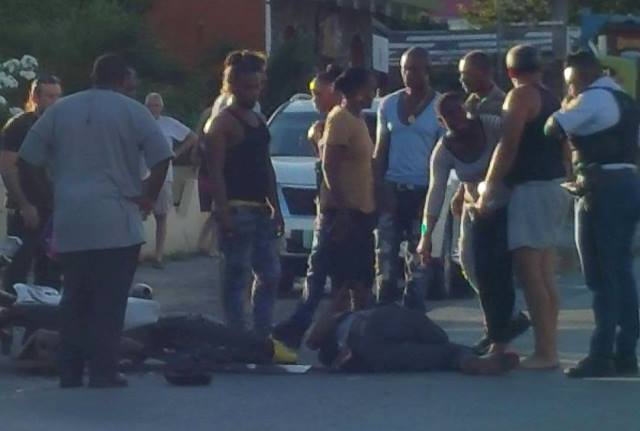 Late Sunday afternoon after 5:00pm, a serious traffic accident occurred in Simpson Bay across the Simpson Bay yacht club. This accident involved two cars and a motorbike.
721news did not receive full details of this accident, however, it was told that the biker had been seriously injured, and was transported to SMMC for further treatment. Is said the man identify on Facebook as "Kerry" is in the ICU fighting for his life.
As soon as more details on this accident reaches our newsroom, we will provide you with more accurate information.
The Traffic Department is busy investigating all the accidents that happened this Sunday.